13 May 2021
Working 12-hour shifts: The silent killer of a happy and effective workforce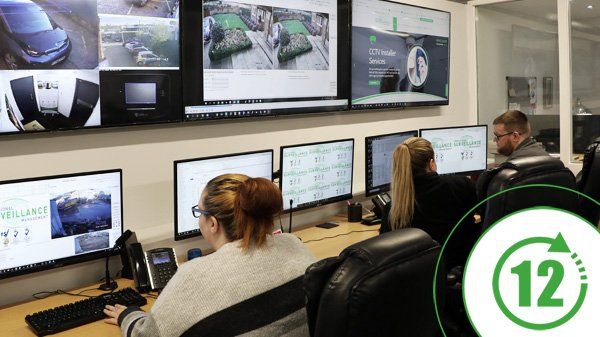 Working 12-hour shifts: The silent killer of a happy and effective workforce
How reducing 12 hour shift patterns can create a happier and more productive workforce.
Today, we follow up on our previous article regarding the negative impact of working 12 hour shifts and how they affect productivity. When Kerry Jones and Andy Saile, directors and co-founders of PSM, sought to reinvent remote monitoring, they did so by drawing from nearly two decades of experience of working in each department of a cctv control room and many years running one. They knew that, in order to create a happier and more productive workforce, the company would have to enforce unprecedented shift patterns and break away from the same operating principles as its peers. As a testament to their success in pursuing that goal, in the last year, our team has had only 4 sick days between them. In our industry, this is nothing short of remarkable.
We innovate further by writing our own software, which is a process that requires contribution from every member of our team. Rather than having our employees familiarise themselves with complicated software, we use their feedback to adapt the interface around our operations. As a result of this, the service that we provide to our clients is tailored, and is something that other companies and off-the-shelf products are failing to achieve.
Every person at PSM has a role to play in our success
Collaboration is a part of our company's ethos, and every person at PSM has a role to play in our success. We hold regular meetings to discuss each aspect of our operations – from software to shift patterns – and we nurture the individual talents of each member of our team. Here's an appropriate analogy: why hire chess masters if you're just going to move the pieces yourself?
For example, operator Ryan loves creative writing, so we encourage his passion by allowing him to contribute to our blog posts. Andrew has an incredible eye for detail, so he carries our internal audits. We identify their strengths and utilise them. Our operators are involved, important and well-rested, thus they are invested in their work, which accounts for our high quality of service and higher-than-average staff retention rate.
Working 12 hour shifts lead to low energy and diminished levels of concentration and enthusiasm, and since the talents of our employees are a valuable resource, they would therefore be counterintuitive to our operations.
Perhaps Bernadette, one of our senior operators, says it best: "As a CCTV operator, I understand why the 12 hour shift seems effective, at least on paper. But its ineffectiveness is obvious when put into practice. In that time, you're bound to reach a point of fatigue and decreased concentration, or what I call 'hitting the wall.' One thing that some employers seem to forget about is travel time – you have to factor in how long it takes to get to and from work. It could be one hour each way, in which case 12 hours becomes 14 hours. Either way, your life is on hold. It's isolating, and it negatively impacts your family life, social life, and even your health. At PSM, my longest shifts are 9 hour nights, leaving me with plenty of time spend with my family and friends, and to prepare myself for the next working day. I highly recommend it!"