02 Aug 2021
Wireless Pool Alarm System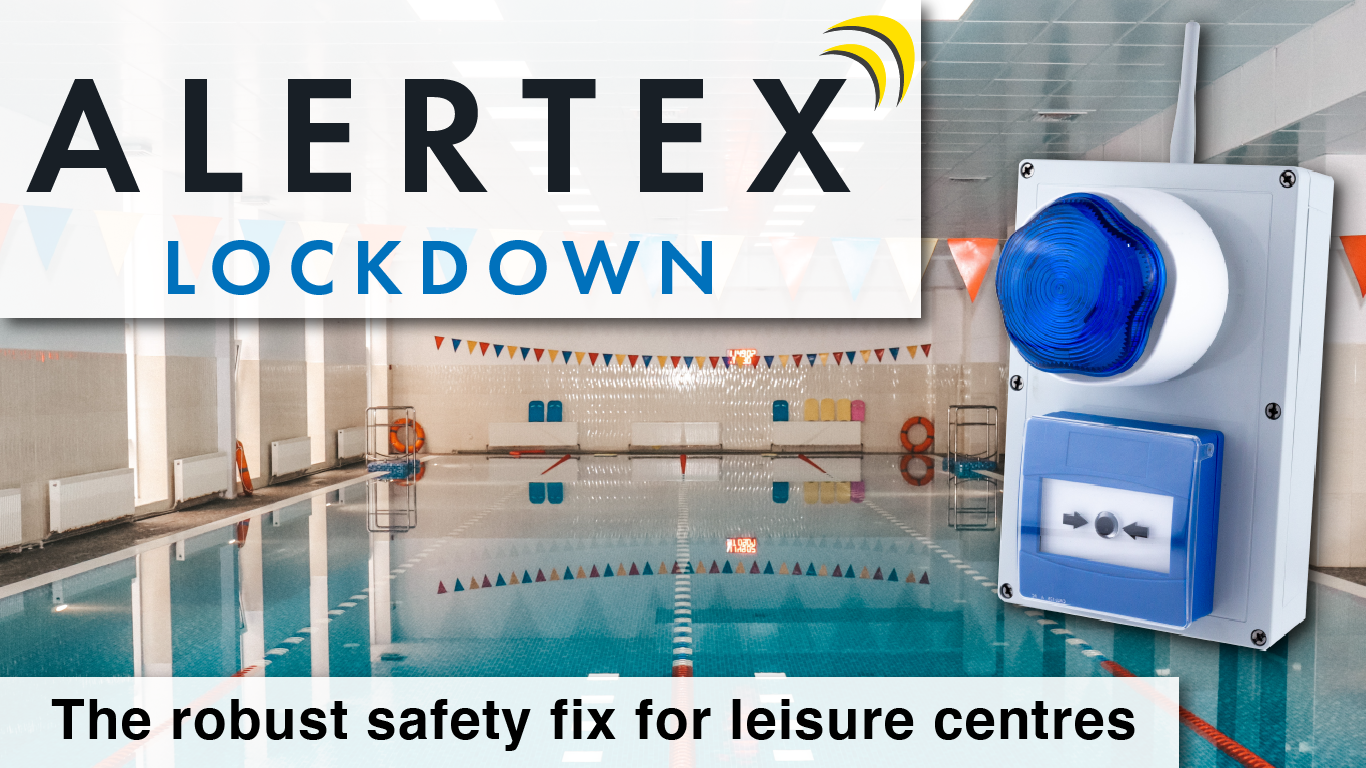 Wireless call points can be activated by a lifeguard or staff member to raise a rapid response to someone in distress or an event requiring action. This allows the lifeguard to concentrate on helping the individual in distress in the knowledge that the alert has been sent to reception or a supervisor so that further help can be arranged.
Call points with a built in sounder beacon or standalone call points can be installed with no wiring required. When activated, all points within a designated zone will trigger. The battery powered units are available in blue to differentiate them from fire or first aid points and there are a number of alert sounds you can choose from. Alternatively an annunciator can be used with a bespoke message to, for example, evacuate the pool. Mobile panic alert fobs are also available for staff to wear and will activate Alertex units within 100 metres.
No alarm panel is required, however leisure centres have the option to use the Alertex PC app which allows one central location to monitor and control all units.
All call points are weather proof to IP66 standard so can withstand water ingress and condensation.