01 Jul 2022
3X Logic VMS - More than meets the eye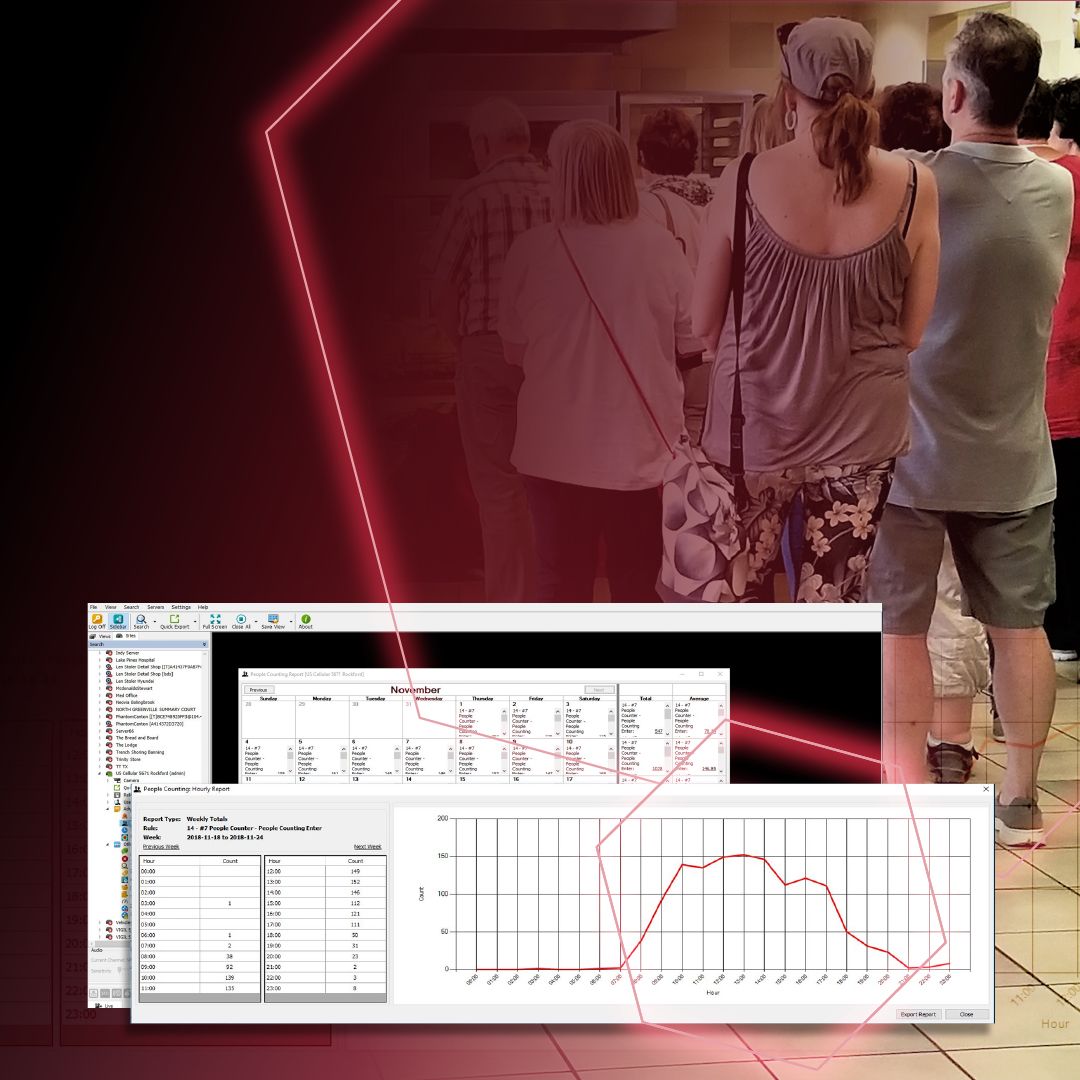 More than meets the eye
While loss prevention for the retail sector remains as much of a concern as ever, so too does making sure the customer experience is a positive one. As such, video management systems (VMS) are now extending beyond traditional security and Alex Buckle, UK business development manager at 3xLOGIC, explains how they are addressing some of the challenges faced by retailers.
The term VMS is nothing new but it has evolved considerably since the days when these systems comprised little more than multiple cameras connected to network video recorders, where data could be retrieved at a later date. Although this basic set-up remains an option, VMSs are now usually integrated into an organisation's IT network infrastructure to ensure that business operations, risk mitigation and security objectives are aligned.
Above and beyond
The British Retail Consortium's (BRC) 2021 Retail Crime Survey found that the total cost to retailers of crime and crime prevention was £2.5bn, an increase of 14 per cent on the previous year. The most significant part of this was customer theft, which cost companies £935m. Although surveillance technology has been a feature in retail environments for decades, for much of that time it has been used retrospectively – often when it is too late.
Today's VMSs have powerful capabilities that allow video to be used much more effectively than in the past. We are also at the beginning of an exciting journey in terms of how artificial intelligence (AI) and machine learning are meshing with human input to increase reliability and effectiveness. As the landscape shifts towards a security framework that emphasises centralised control, real- time situational awareness and proactive security, cutting edge VMS technology incorporates video analytics that can assess consumer behaviour, footfall and dwell time, detect unattended objects, weapons and even spot violent and intimidatory behaviour.
Knowledge is power
While making sure shops are safe places, owners and managers are also using VMS technology to enhance the customer experience in new, innovative and exciting ways to increase levels of engagement and focus on promoting products that are of specific interest. Information relating to footfall, shopper movement and behaviour, performance benchmarks, product attraction and conversion, and vehicle registration plate recognition is available. Heat mapping can also be used to count people in an area and keep track of how long they stay there, which can help maximise the potential of retail space.
Covert shop floor security personnel can be issued with direct alerts about any suspicious behaviour, such as someone occupying a particular area longer than is considered usual and the behaviour of individuals can also be shared with other retailers, allowing ad-hoc tasks to be added centrally from regional field or head office teams
A VMS can also be integrated with point of sale technology to automatically alert designated personnel when something seems abnormal at a till, thereby identifying potential fraud and reducing shrinkage.
Body talk
While loss prevention is a key driver for heightened security in retail environments, violence against staff is also on the rise. The BRC's 2021 Retail Crime Survey also found that there were 455 incidents of violence or abuse each day in 2019-20, up seven per cent from 2018-19.
Body-worn cameras can act as a deterrent and help diffuse a potentially volatile situation. The reason is simple – people tend to be far less aggressive if they know they are being recorded. When confronting someone who is exhibiting antisocial behaviour, staff can be trained in how to calmly but firmly inform them that they will be filmed, and what the evidence will be used should they decide to continue.
By offering minimal latency streaming, a VMS, in conjunction with analytics, can identify persons of interest and provide an alert. Making video access easier also increases efficiency and speed of response, while footage can be stored so it can be used when investigating cases. It makes the creation and sharing of evidence ready footage secure, fast and simple, with encrypted media files uploaded, stored and held securely in the cloud or on on-premises servers.
Grand designs
VMSs are now facilitating higher levels of business intelligence. Previously disparate data can be turned into relevant, actionable information that can be used in ways not previously thought possible – collating, deciphering and presenting it in a way that makes sense and helps people make better decisions by showing present and historical data in context.
A VMS can also integrate other systems such as access control, thermal cameras and perimeter protection to provide a picture of sitewide security via a single pane of glass. This means that every element of a store's design and layout can be analysed, scrutinised and reconfigured for maximum effectiveness.
Looking to the near future, cutting edge hardware and the Internet of Things (IoT) are transforming the way that video technology is used. AI-based neural networks – a system of hardware and/or software that mirrors the operation of neurons in the human brain – can learn behaviour by observing patterns of characteristics such as size, speed, colour, grouping, vertical or horizontal orientation. By classifying this data, a VMS can recognise when something breaks the pattern and send an alert.
Defining moment
With the use of technology, retailers need to innovate by adopting new ways of preventing loss, engaging with customers and reacting positively to the dynamics that are determining the way they shop. The possibilities that VMS offer are endless – they are at the forefront of this challenge and forging new opportunities.
For further information please visit www.3xLOGIC.com or contact us https://www.3xlogic.com/contact-us