10 Feb 2021
Videoloft Removes Final Barrier for Complete Cloud Adoption by Adding 4K Resolution and Sophisticated Video Analytics to Their Cloud Video Surveillance Platform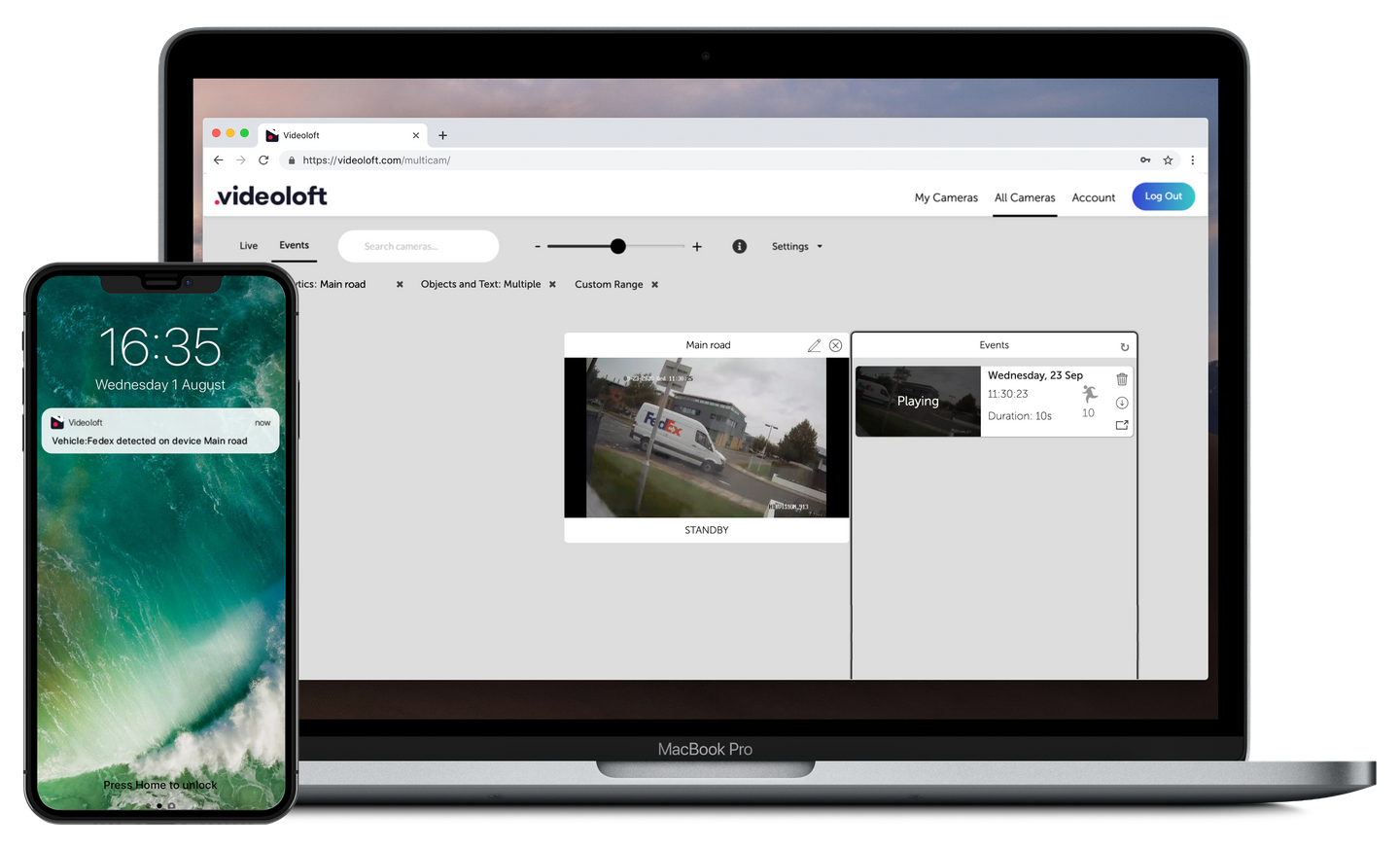 With Videoloft, security professionals can add offsite cloud video storage to their CCTV installations, giving the customer easy remote access to their video as well as a collection of other features.
By adding up to 4K resolution and sophisticated video analytics technology to their cloud surveillance platform, Videoloft has removed the final barrier for complete cloud adoption.

4K resolution
Videoloft has added a new video quality mode to their software platform, allowing users to send up to 4K (8MP) video to the cloud. This significant quality improvement is a dramatic update which overcomes the key remaining hurdle of pure cloud based surveillance systems.
Until now, recording to the cloud traditionally meant resolution needed to be capped at 1080p in order to make it affordable and reliable over real-world internet connections. Despite cloud CCTV systems having many benefits over local recorders in most cases, onsite recorders were still required in order to save high-resolution video locally.
Now ditching the local recorder and recording up to 4K (8MP) straight from the cameras to the cloud is both affordable and reliable, with the Videoloft Cloud Adapter.
Video Analytics & AI powered smart alerts
Videoloft's cloud video analytics technology identifies people, vehicles, machinery, clothing, safety equipment and wildlife. Its sophisticated text recognition reads license plates, vehicle signage, clothing labels and any other text seen by the camera. It also allows users to build personalized alert rules based on specific objects and/or text detected on their cameras.
The cloud-based video analytics run entirely on Videoloft's platform. The transformational technology can be added to even basic CCTV systems that don't have inbuilt analytics, converting them into intelligent ones and negating the need for expensive hardware upgrades or enterprise video management software. All that's required is a plug and play Videoloft Cloud Adapter.
Free trial
Both features are currently free for Videoloft partners and their customers to try. Visit videoloft.com to find out more, or contact Videoloft at partners@videoloft.com.