23 Jul 2021
Top Tips When Planning Your Control Room Upgrade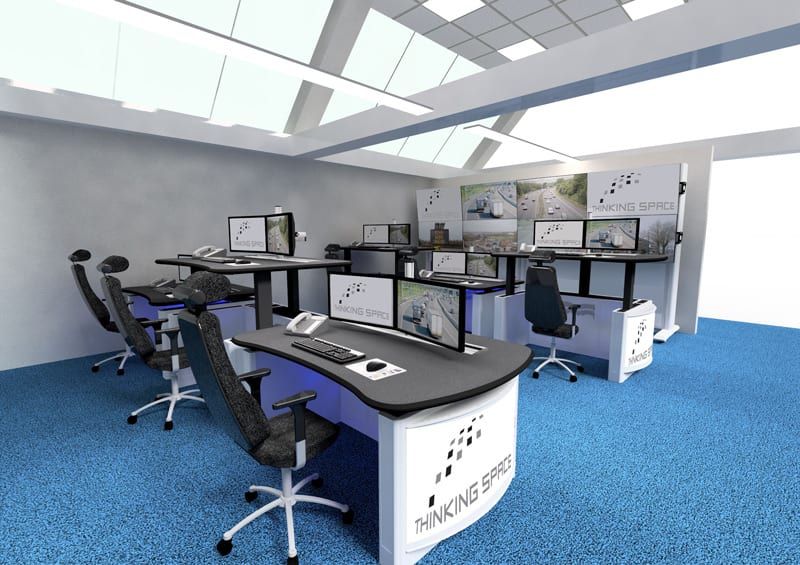 Why are you upgrading your control room?
Your existing control room is fatigued with ever-increasing maintenance costs, so you are looking to make cost savings.
Changes in security system technologies, processes, business changes, government policies and safety legislation need addressing and incorporating into your control room.
Combining existing monitoring sites which are more expensive to maintain, into one master control room, to achieve efficiencies.
An improvement in the customer or supplier experience requires a more modern, presentable environment.
More understanding around wellbeing and the benefits of sit/stand working has been recognised. Modern ergonomics and the control room environment itself have seen revisions in guidance and best practice for control room design.
Top tips for planning your control room upgrade
Our top tips for planning your control room upgrade allow you to consider how you would prioritise the following topics to help you focus your requirements:-
Do you have a known budget or expectation of spend?
Will others see your control room, such as clients, senior management, or a parent company? Perhaps you're looking to bring visitors to the control room? Will your marketing department want to show it off? Find out more about the options for creating a corporate-looking control room in our case study for Bluegrain Security.
What is the key operation of the control room, and what does it need to achieve?
Consider the safety and comfort of persons using the rooms? How are you going to implement COVID safety measures? What other health and safety factors and ergonomics do you need to take into account?
Does it need to be future-proofed so that the control room can be modified over time?
How can you satisfy the needs of the technical systems providers/engineering, cableways, equipment storage etc.?
What project timescales or equipment constraints are there? Does the execution have to be done to a non-negotiable, known and fixed date?
Once you have mapped out your requirements, please get in touch with us, where we will work with you to achieve your vision.