08 Sep 2020
Thermal Scanning With Peterborough Police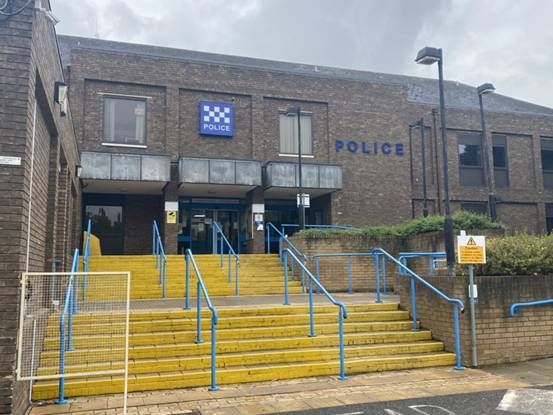 The UNV contactless temperature measurement system has been sent to Cambridgeshire Constabulary. Those brought into Thorpe Wood Police Station are now being scanned for signs of COVID-19 through the use of a UNV Face Recognition Access Control Terminal, supplied by DDS and the local installation company.
Until the efficient scanners were installed, police had been taking prisoners' temperature manually, which meant they had to get up close. However, with this completely contactless approach, they can ensure that the correct procedures are more stringently adhered to.
UNV non-contact temperature measurement system uses thermal imaging technology to detect high temperature, which is one of the main symptoms of COVID-19. Should anyone show signs of high temperature, they can be placed in a designated part of the cellblock until medical advice is received.
Face Recognition Access Control Terminal use a variety of model merge modes to reduce error rates and increase pass rates. The fastest recognition time is only 0.2 seconds, which greatly improve the detection speed.
UNV non-contact temperature measurement system is adopted for automatic temperature measurement, screening and registration of incoming and outgoing personnel, in order to maximize the safety of epidemic prevention personnel, improve detection, registration, traffic efficiency and emergency control capabilities, and reduce the risk of cross-infection.