20 Apr 2023
RISCO PROMOTES COST-EFFECTIVE INSTALLATIONS WITH PREVIEW OF PROFESSIONAL WIRELESS AND INTEGRATED ALARM AND SMART AUTOMATION SOLUTIONS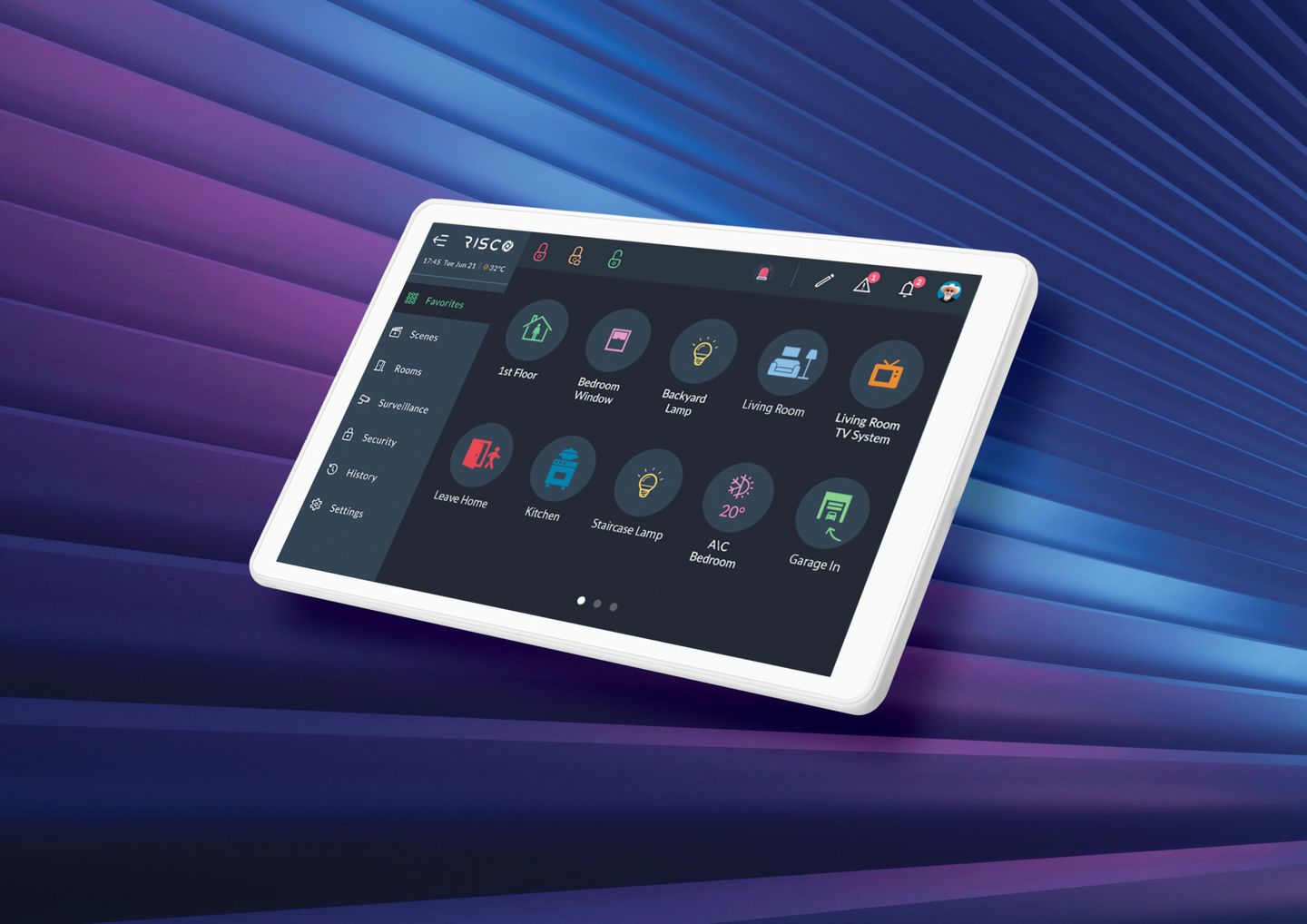 Two new RISCO professional security solutions will be previewed at The Security Event, providing installers with the opportunity to deliver commercial and residential projects efficiently and cost-effectively.
Making its international debut, the flexible LightSYS Air wireless alarm system from the cloud-based security solution manufacturer, may be simply and quickly installed by professional and accredited installers on smaller SME commercial and residential contracts involving up to 128 zones.
As discreet as it is effective, the solution has been developed in response to installer demand for a professional wireless version of RISCO's award-winning* hybrid LightSYS+ scalable intruder alarm system, launched last year. LightSYS Air features on-board Wi-Fi and IP and built-in listening and voice modules.
LightSYS Air will incorporate the new HandyApp Configurator, designed to promote the speed and efficiency of projects undertaken by professional installers. It is the only configurator on the market to offer both basic and advanced modes, facilitating easy use by installers with varying degrees of experience of RISCO solutions.
The Security Event will also mark the preview of RISCO's new open-source, integrated security alarm and smart automation solution. Suitable for commercial and residential projects, RisControl Alarm and Smart Home Controller represents a major transformation of the award-winning** RisControl keypad.
The solution provides installers with the opportunity to easily and cost-effectively give customers a superior level of protection than that provided by standalone security alarm systems, along with the convenience of increasingly popular home automation technology.
Incorporating an easy-to-use intuitive touchscreen RisControl combined controller and keypad, the solution allows installers to integrate the product with customers' Z-Wave home automation devices such as smart plugs, bulbs and thermostats, irrespective of brand, giving them flexibility when sourcing future additions to their smart home systems. Additionally, RISCO solutions now benefit from Alexa integration, allowing users to easily control and manage their system with voice commands.
The integrated smart home solution facilitates a high level of proactive protection, for example by triggering outside lights to switch on in the event of outdoor intruder detection, deterring the trespasser from attempting to access the building.
The controller is connected to the panel via RISCO BUS, the most flexible wiring topology on the market. RISCO BUS enables devices to be quickly and easily wired in a single-line "daisy-chain" protocol in addition to or in place of a conventional "star" layout and minimises the quantity of cabling and zone expanders required; device settings may be adjusted remotely. RISCO installers have made time and material savings of up to 75% on projects incorporating BUS.
RISCO will also be showcasing its wide portfolio of Grade 3 and commercial-specific solutions that particularly benefit from the RISCO BUS protocol, including the 512 zone LightSYS+ panel with associated keypads, industrial-grade and specialist detection, plus the recently launched integrated access control functionality.
Said RISCO UK and Ireland's managing director, Mark Taylor: "The result of ongoing research and development and direct communication with customers, our latest new solutions are testament to RISCO's commitment to meet exactly the evolving needs of professional and accredited installers as they work to cost-effectively deliver innovative and high-quality solutions for commercial and residential end users."
Established in 1978, RISCO was the first company to introduce cloud-based security systems to the UK. It provides installers with a strong range of support services including UK-based technical assistance, a comprehensive programme of training events, webinars and videos, and a RISCO Stars incentives scheme.
A concise product portfolio facilitates security of supply and next-day delivery of orders placed online or by phone.
For further details, please visit RISCO at The Security Event stand 4/E100 or visit https://www.riscogroup.com/uk or https://www.thesecurityevent.co.uk/exhibitor-list.