02 Oct 2023
Resideo's New European Security And Life Safety Platform Helps Protect What Matters Most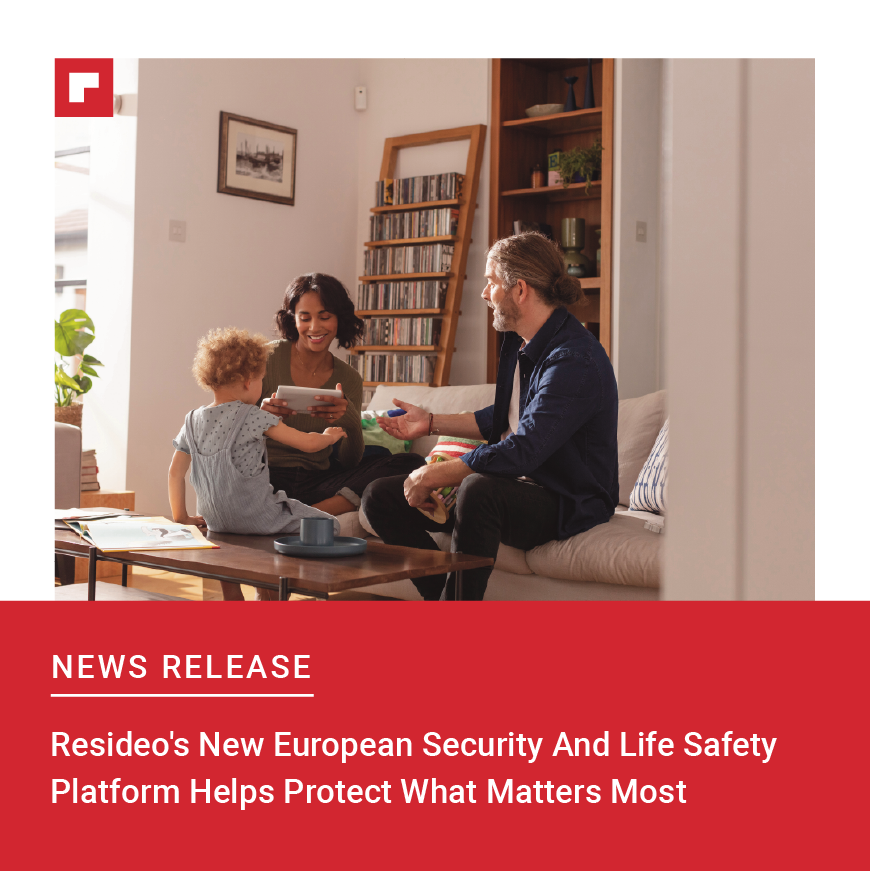 Resideo Technologies, Inc, a leading global provider of home comfort and security solutions, today announced the introduction of its connected ProSeries Security and Life Safety platform to Europe.
The platform has been developed for residential and small business applications and is modular by design, incorporating seamless hardware, software, an app and associated services.
By connecting life safety products - including smoke and CO detectors - ProSeries provides peace of mind to the installer, homeowner and small business owners that it protects what matters most.
The introductory offering in the three initial European launch markets - France, Spain and the UK - includes:
The PROBOX-EU wireless security panel.
Suite of compatible wireless sensors and peripherals.
Professional and self-monitoring options.
The platform can offer professional installers the opportunity to grow their businesses by enabling them to develop their customer relationships beyond the traditional install and repair life cycle. This is done by offering a monthly service that enhances the security and safety of the home and small businesses.
Laurent Legris, Senior Director of Safety and Security Product Management, explains the significance of the introduction of ProSeries to Europe: "Our award-winning and trusted ProSeries solution has been protecting homes and businesses across America and Canada since 2020. The introduction of a version specifically tailored for the European market is good news for homeowners and small businesses, who want to protect what matters most, and professional security installers who want to grow their business through smart services. We are confident that it will become the preferred choice of European security professional installers and distributors."
The number of panel variations, peripherals and services will be extended during the remainder of 2023 and into 2024. For more information, visit https://www.resideo.com/gb/en/solutions/security/residential-security/proseries/