19 Jul 2021
Our new website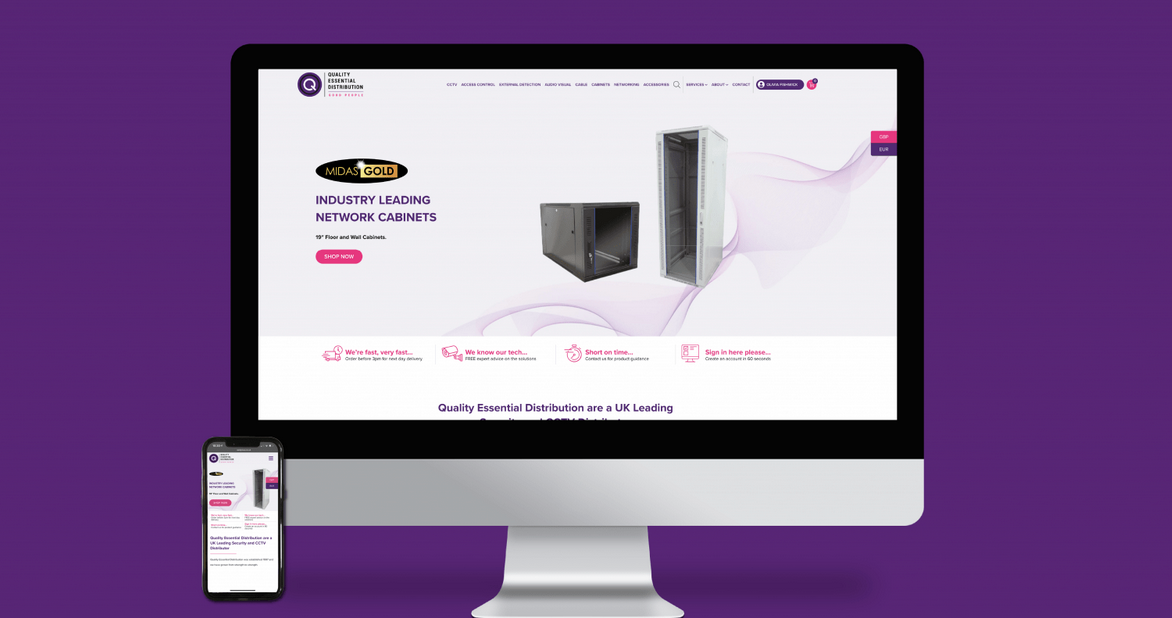 After many months of hard work from the team we are absolutely delighted to launch our new website.
Our primary goal during the development was to create a website with easy navigation and a dedicated customer portal where customers can quickly access information about their account activity.
The new customer portal or "My Account" area includes a company dashboard where customers can view all orders and status, quickly reorder, and even share baskets with team members before placing the order and the intelligent search function is superfast.
Catherine Seddon, QED's Marketing Manager said:
"Right from the start we viewed this project from a customer's perspective and spoke to customers to find out what would really help improve their online experience and make the buying process as easy as possible.
We also undertook research on best practice, not only by the security sector, but from websites across the world! We view this website as a shop window into our business and a portal where customers can manage their own activity 24/7. We can't wait to hear what customers think."
Matt Philp, QED's Managing Director said:
"Today, more and more people shop online and we want our customers to have a good online experience. We lead busy lives and when visiting any website, it's important to be able to quickly find what we want, add it to our basket and simply check-out.
Many employers are also introducing flexible working hours, especially over the last 18 months, and as a business introducing a 24/7 customer portal, customers can contact us whenever they want.
Finally, the new website reflects our "Good People" brand and I want to say thank you to the team for all their hard work over the past few months."
We are all excited to share this with you and we hope you enjoy our new look!