25 Jan 2022
Notting Hill Genesis Transforming Their Video Surveillance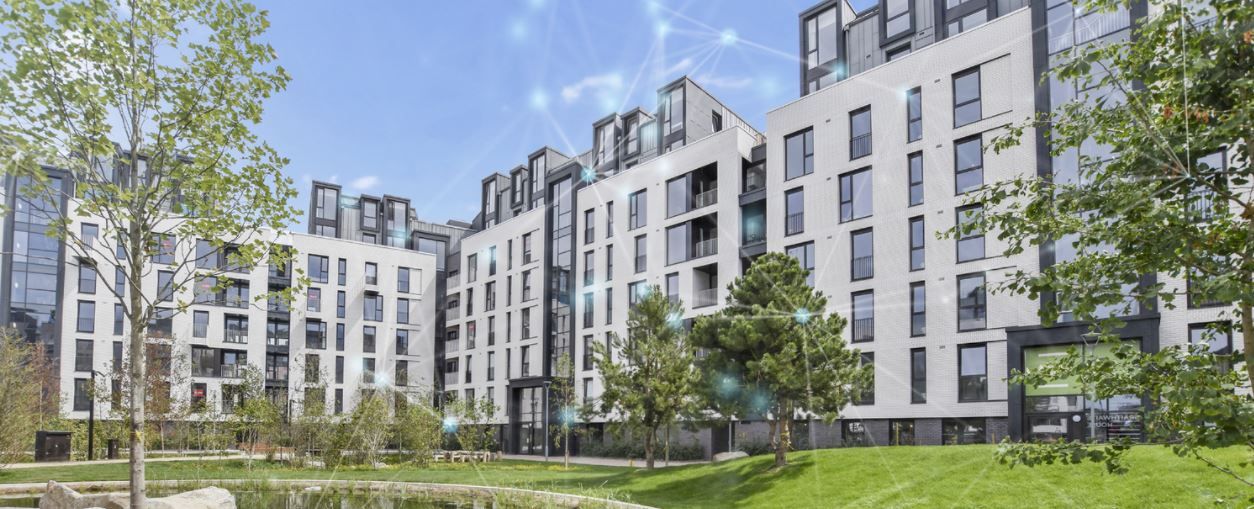 "The Cloudview solution has been well received by building managers and authorised personnel – and being simple to install with Amthal minimising downtime – provides remote access across our housing portfolio as and when required for all our safety and security."
Suki Kahlon, Office Services Manager, Central Services, for Notting Hill Genesis
BACKGROUND
A large London-based housing association has transformed its video surveillance systems, thanks to the implementation of a unified Cloud-based system to streamline the use and management of images.
Notting Hill Genesis is one of the largest housing associations in London and the southeast and has more than 66,000 homes on its books. With its head office in Kings Cross and offices at five other locations requiring high-quality video surveillance for more than 1,500 office staff, it also manages camera feeds from its own housing stock.
The Cloudview system – installed and managed by St Albans-based Amthal Fire and Security – enables the capture, storage and management of video data using the Cloud. It securely brings together visual data from multiple CCTV systems into a unified, encrypted service held on secure Cloud servers, which can be accessed from anywhere via a web browser.
Cloudview can be used with existing IP cameras and dispenses with the need for recording equipment on site. It can be scaled across multiple sites, equipment types and brands and is highly configurable. Multiple users can have pre-determined access to live or recorded images, and events can be searched by location, camera date and time.
SOLUTION
Suki Kahlon, Office Services Manager, Central Services, for Notting Hill Genesis said that upgrading surveillance systems to comply with the GDPR was of paramount importance, and that partnering with Cloudview and Amthal was highly reassuring.
"Both operated to enable a scalable upgrade programme of works across our office base and housing developments. Essentially, our ambition is that wherever we have CCTV systems in place, we want to upgrade to the Cloud and bring our networks together in a centrally managed, visual data infrastructure.
"The Cloudview solution has been well received by building managers and authorised personnel – and being simple to install with Amthal minimising downtime – provides remote access across our housing portfolio as and when required for all our safety and security."
RESULTS
Amthal has now connected a total of 181 cameras to Cloudview, including new or upgraded cameras at Notting Hill Genesis's head office in Kings Cross and West London office in Hammersmith. Most recently, six cameras were installed at a housing unit for those with intensive needs to offer protection to the property, which fulfils part of a pledge to keep residents safe and secure in their temporary living environment.
Matt Johnson, Accounts Manager – Strategic Accounts Team at Amthal Fire and Security commented: "The Cloudview system installed by Amthal, where we have operated in constant collaboration with Notting Hill Genesis, has proven to offer best value and significant efficiency savings that can be maintained to ensure ongoing compliance and simple maintenance plans. The addition of being able to see each individual site and any camera outages to ensure CCTV systems are operation, allows Notting Hill Genesis staff to react instantly to any threat identified, creating total peace of mind all round."
The use of a Cloud based system helps enable the use of artificial intelligence in the cameras, so that alerts can be set up for events such as intrusion detection, vehicle or human detection and automatic number plate recognition (ANPR). Visual data can be accessed by authorised staff anywhere at any time on any device and shared immediately or saved for up to 12 months, with a 30-day delete option.
"Notting Hill Genesis is committed to providing safe and secure communities for residents to thrive," added Keith Cornell, CEO of Cloudview. "And equally it is very clear on its responsibilities to its team, who are at the heart of these communities. The need for smart surveillance technology that can be centrally managed is integral, and we were delighted to offer a solution that could bring these requirements together. With the help of Amthal, we could enable a seamless installation process between all Notting Hill Genesis' offices and housing developments."
Created in 2018 from two well-established housing associations, Notting Hill Genesis is now one of the largest housing associations in London and the south east. We own and manage more than 66,000 homes and employ around 2,000 staff. We provide homes across a range of tenures and are committed to continuing to deliver housing that is affordable to all. Our roots reach back to the 1960s when our legacy organisations were established by local people who shared a similar vision – to house west London's working poor, providing them a home from which to build themselves and their families a secure future.