30 Mar 2021
NEWS: On-Site Training is BACK!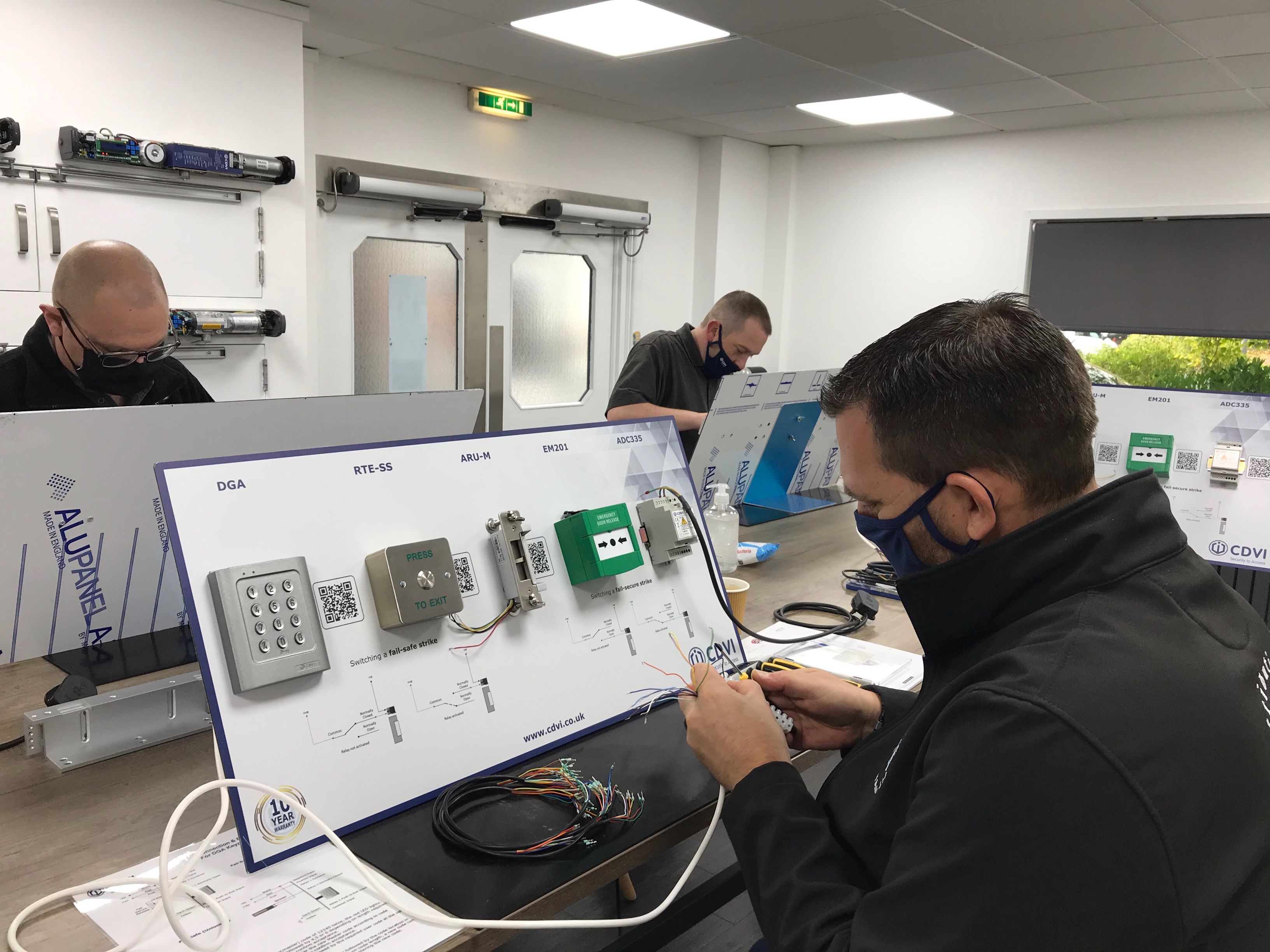 CDVI on-site training combines lively discussion and learning with the opportunity to get hands-on practice using real products.
We're taking a lot of precautions to ensure that our sessions are as safe as possible and adhere to all necessary COVID-19 restrictions. Numbers are limited in each session, to ensure that you can be safely social distancing at all times. You'll be given a brand-new CDVI face mask to wear and keep, and everybody will have their own set of products and tools to practice with.
We can't wait to welcome you back to the CDVI Academy!
Courses available in April and May include:
Introduction to Access Control (CPD Certified)
ATRIUM Online Access Control Installer Training
Door Automation: Installer Training (CPD Certified)
2EASY Video Door Entry Solutions
If you can't make it to on-site training, don't worry - we're still running virtual training webinars throughout the month.
For more information or discuss more bespoke training requirements, get in touch with Training Manager Aaron Sadler at aaron.sadler@cdvi.co.uk or on +[44] (0) 1628 531 300.
Download the April calendar to see available sessions.