30 Mar 2021
NEWS: CDVI Product Catalogue 2021 now available to download free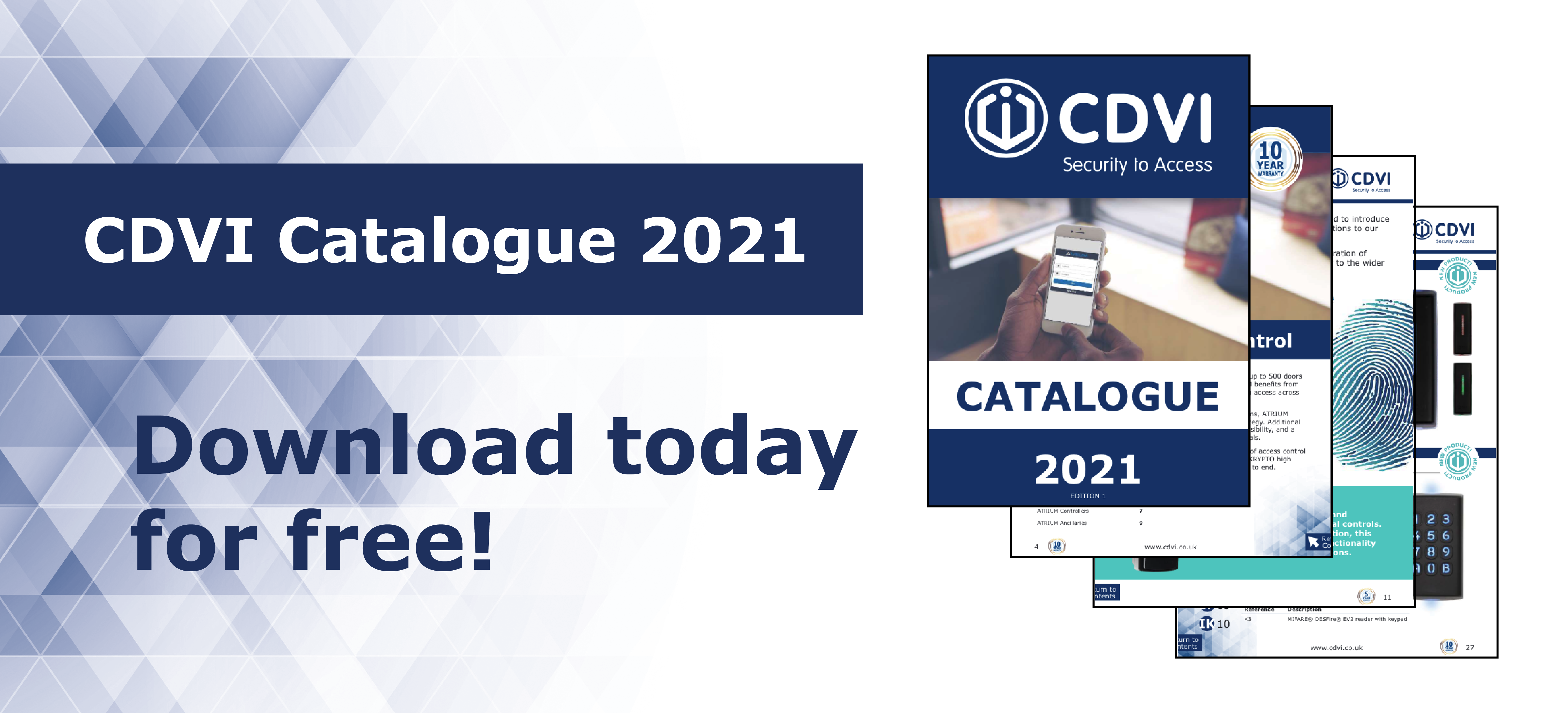 Welcome to CDVI's new product catalogue for 2021.
This edition includes hundreds of products covering every area of access control, from online access control to door automation and video door entry. The catalogue is organised into simple navigable sections, allowing you to find what you're looking for and build solutions for your customers quickly and easily.
There are a number of exciting new additions to this catalogue. The new KRYPTO range of high security access control products brings military-grade encryption technology to the wider market, while making installation and programming easier than ever.
This year, CDVI expanded its offering through the acquisition of ievo, a specialist manufacturer of biometric fingerprint readers. Offering high security, reliability, and aesthetics, ievo biometric solutions represent an exciting new generation of access control - discover the range on page 10.
This catalogue contains over 300 of our featured and selected products. To discover our full range, visit our website at www.cdvi.co.uk, where you'll find datasheets, manuals, brochures, schematic drawings and more information on every product.
As always, everything we do at CDVI contributes to our commitment to the highest levels of customer care. Our unique 10-year warranty is our promise to you that purchasing through CDVI is not just a transaction - it's an ongoing relationship of support. You can get in touch with us from 8.30am to 5.30pm Monday to Friday via phone, email, web chat, or social media with any enquiry.
We hope that this product catalogue will be a handy and useful accompaniment to help you meet all your access control needs.
Thank you for your custom and continued support.