28 May 2021
NEWS: CDVI Catalogue (Edition 2) now available!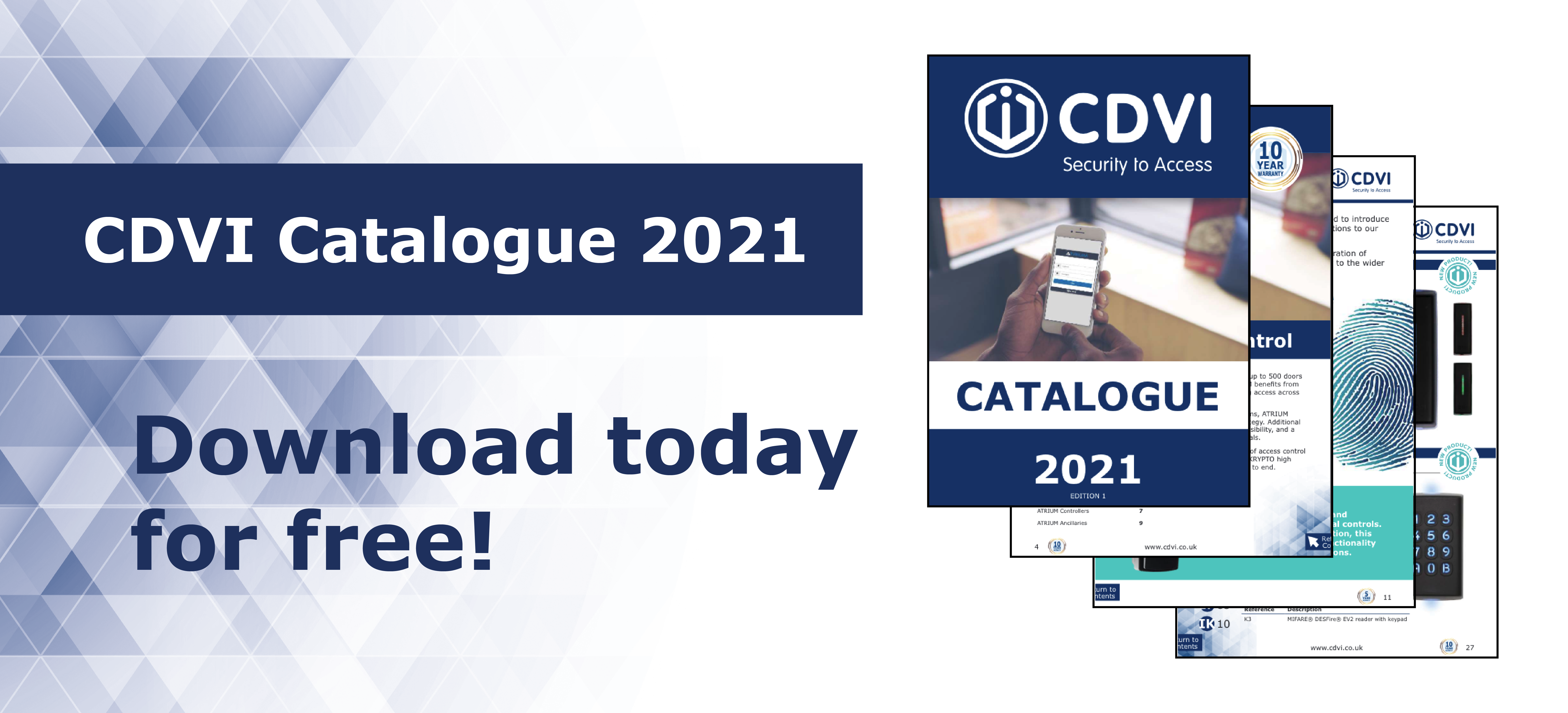 Edition 2 of the interactive 2021 CDVI Catalogue is now available for digital viewing and download.
Packed with more than 40 new products, the 2021 catalogue covers all of CDVI's product ranges, from access control and door entry through to locking, biometrics, and accessories.
Download the catalogue for free today!