14 Jul 2021
New Sales Manager and Account Manager at Quality Essential Distribution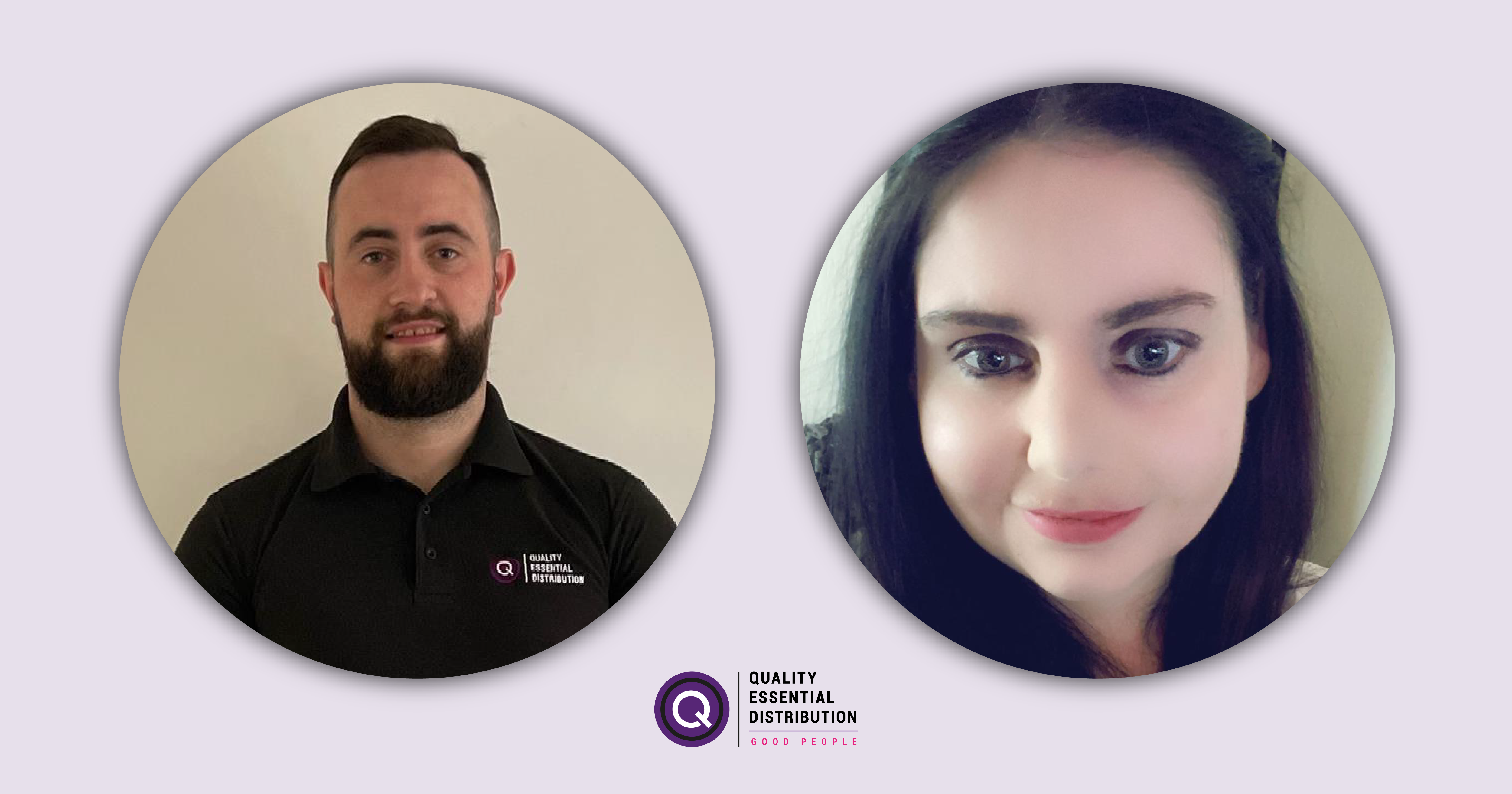 We are delighted to officially announce the internal promotion of Rhys Jones to Sales Manager and the new appointment of Lesley Tollan as Sales Account Manager.
Rhys joined QED as an Account Manager in 2018 and since then has developed a strong network of customers and built up a vast amount of product knowledge which is invaluable in this business.
After the promotion, Rhys said "I'm delighted to be progressing to the next stage in my career in the new era of the QED family. I am delighted the company has recognised me for my hard work and dedication and taken the opportunity to promote from within. Personally, this is something that's important to me and my development. As a business we are going from strength to strength and our customers remain at the core of everything we do".
One of his first priorities was to look at what the business needed and Rhys immediately hit the ground running by recruiting Lesley Tollan to the position of Sales Account Manager. Rhys said, "Lesley's background in IT distribution is ideal for this industry and when you combine this with her proven key account management experience it is a perfect fit."
Lesley said "After working for a large IT distributor for several years I was looking for a company whose values reflect my own. QED's ethos of 'Good People' to me conveys the image of teamwork and caring for their customers and that was exactly the culture I wanted to be involved in. I have found QED to be exactly what I envisioned and more so! I am extremely happy to join such a great team."
QED's Sales Director, Ian Garden said "It's so rewarding promoting people from within the QED team. Rhys has shown his quality and determination since joining and more importantly he shares the same company vision and has a natural flair with customers. Lesley has shown a real "can do" attitude and a thirst for learning. I have no doubt she will become an integral part of the team."
Quality Essential Distribution continues to offer high quality security products and prides itself on putting customers first. We've heard a lot about their new website which is being officially launched in the next few weeks – look out for more news about QED!