05 May 2021
Millwall Football Club upgrades CCTV system with ScanGuard and Redvision CCTV.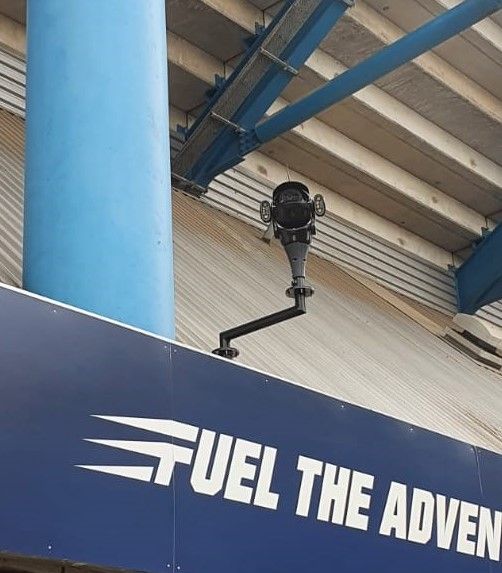 Richard Frere, Managing Director of ScanGuard said: "At ScanGuard we pride ourselves on outstanding customer service and offering our customers excellent value for money. We work regularly with Redvision CCTV as a long-established UK manufacture of rugged CCTV cameras and much more making it a great choice for Millwall FC. We wanted to provide a modern, state-of-the-art video management system with no annual recurring licence fees and a system failover feature where cameras failover to a spare server should there be an issue with the main server. The system is straightforward to operate, and designated staff can view particular cameras using PCs with secure access. We are very impressed that Match day recording settings can be automatically started with a single Global Command."
Managing Director, Paul Hucker said, "Our solutions have been used in a number of sports stadia and we were delighted to work with ScanGuard and Millwall FC to specify a CCTV system that is robust, functional and proven in football grounds. We are delighted to now offer a wide range of products to complement our industry leading X series [pictured, at the Millwall stadium in south London] and Vega fixed rugged cameras in response to customer requests to provide complete CCTV systems. Our Knight-Stor Network Video Recorders and Redvision cameras offer attractive solutions for commercial applications up to 32 cameras and the VMS1000 Video Management System is being used in a number of professional and enterprise high-security applications.
"The rugged X series and Vega cameras are well established in commercial and Government applications and we are excited to support our customers with integrated recording and management platforms to provide total CCTV systems."
About the Redvision VMS1000
It's a video management software and analytics solution. It is powered by Digifort software and offers features for Redvision's rugged PTZs, such as analytics on pre-sets and control of lights, wipers, washers, and telemetry. The VMS1000 offers customers a scalable, intuitive, server-based control system, with no annual maintenance fees. It maximises the functionality of the X-SERIES PTZs and VEGA fixed cameras. It is also integrated with 300 other CCTV brands, for project flexibility. This enables the re-use of legacy CCTV cameras in surveillance projects, including encoding analogue cameras into the system, or the inclusion of new cameras and technologies, such as 4MP, 8MP and 12MP cameras and the use of H.265 compression.