03 Jan 2022
HOW IS THE CHIP SHORTAGE IMPACTING FIRE AND SECURITY?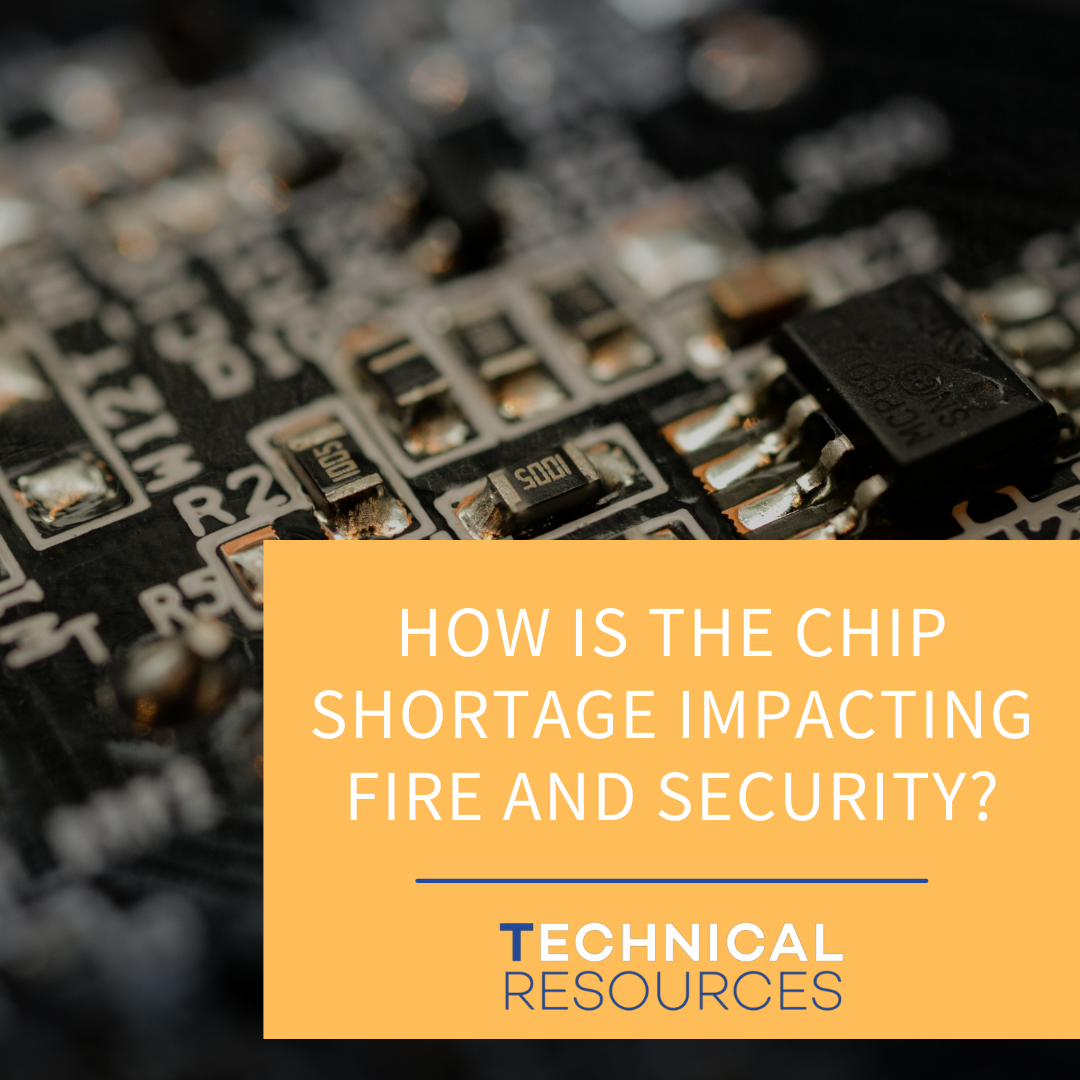 The worldwide microchip shortage was caused by chip manufacturers having to cut production or shut down during COVID-19, customers cancelling orders as demand for products dropped, and then an unexpectedly rapid rebound in demand that suppliers weren't ready for.
The Fire Industry Association (FIA)'s latest Market Conditions Review of the fire protection market found that 55% of respondents said suppliers' delivery times had gone up in the past year, and 76% said prices had increased.
The British Security Industry Association (BSIA) released a statement last month saying it was working with the FIA to develop relationships with other affected industry bodies and learn more about the electronic component shortage. It found the shortage caused by the pandemic had been exacerbated by Brexit fallout and the shortage of lorry drivers.
The BSIA reported that:
Components are still in short supply with lead times as long as a year
Allocations are still restricting supply
Some suppliers are insisting on non-cancellable orders with excessively long lead times
Going outside the usual distributor network to source parts has pushed costs up to 10 to 20 times the usual price
Increasing delays in shipping are adding an additional 10 to 15 days
The BSIA complained that it had received "a less than satisfactory response" from the Security Minister to its requests for government assistance, but said, "We continue to use our wide government reach to leverage a positive response to this developing situation."
Impact on manufacturing
Only two manufacturers in the fire and security industry have been willing to go on the record about the impact of component shortages on their business.
Neil Boyce, SVP of Operations for camera specialist Oncam, said electronic component shortages were a daily occurrence that affected everyone, with semiconductor lead times up from 300 to 620 days. Production capacity had led suppliers to focus on the most profitable components, meaning cheaper parts were in shorter supply.
However, he said Oncam had so far managed to keep delays minor by sourcing alternative parts, and despite the additional cost, it had not yet raised prices. He added that although 2022 production schedules could be impacted, he expected the situation to improve.
At Texecom, marketing director Clym Brown agreed the past year had seen shortages and long lead times for many types of semiconductor components, but said the company had more control over its manufacturing because it designed and produced its own products in-house, and had so far only had to make minimal price increases.
Both companies agreed that strong relationships with their suppliers had also been key to their ability to weather the storm. However, Brown disagreed with Boyce on the outlook for the future, saying: "It is a complex and fluid situation. We are not seeing any indications of any improvement at this time."