14 Feb 2022
HOW AI VIDEO AND INTEGRATED TECH CAN FIGHT THE TALENT DROUGHT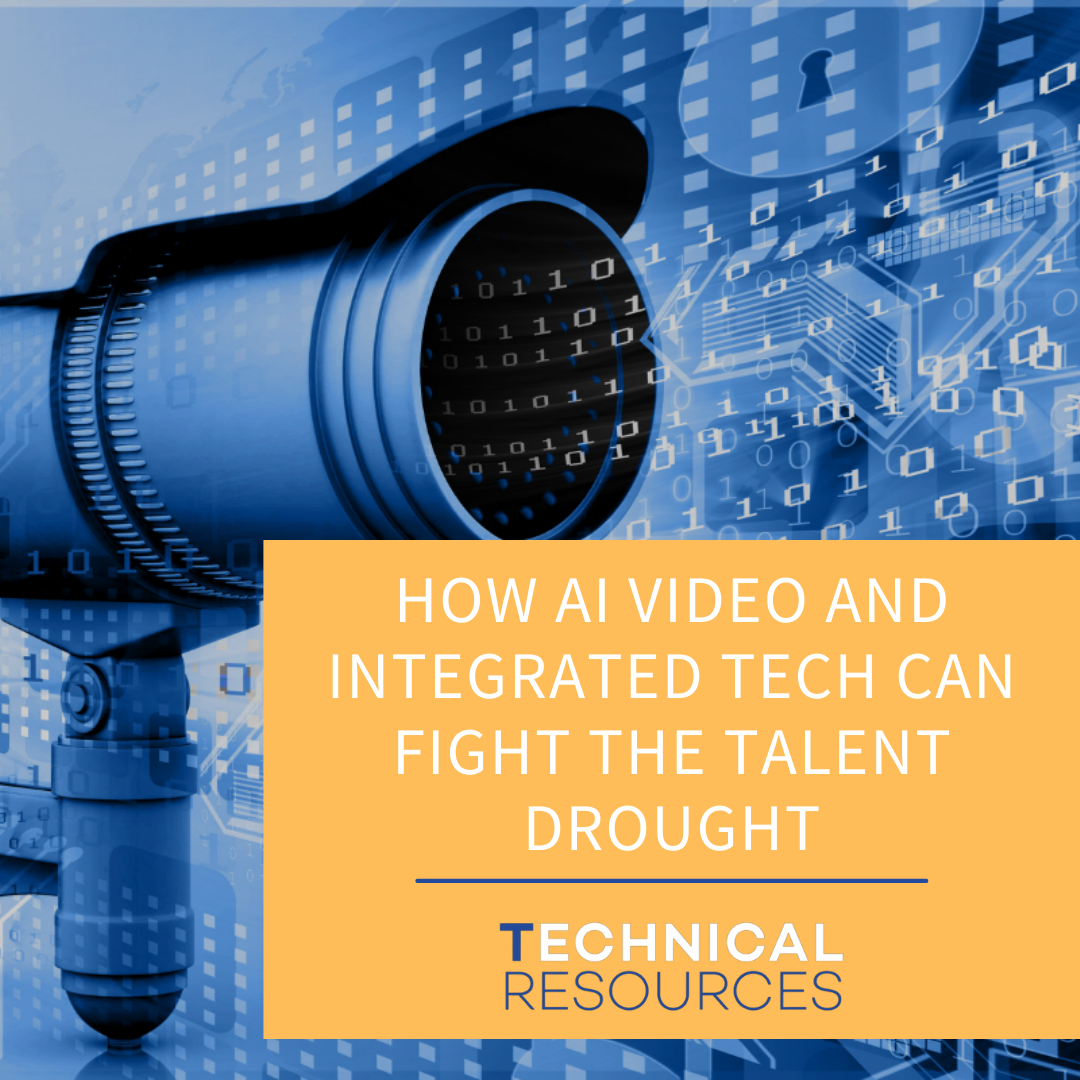 As the talent drought bites, countries across the world are feeling the pressure to work more efficiently.
In August 2021, there were over a million job vacancies in the UK – a first since records began. While this may sound like good news after the ravages of Covid, it's a growing problem for businesses and the economy, with more and more companies reporting staff shortages.
The haulage industry has been hit hard by sector-specific factors including the post-Brexit exodus of EU drivers, low pay, low status, poor facilities for drivers, and a Covid testing backlog slowing down new hires. But other sectors are suffering just as much, and for many of the same reasons.
Christmas demand increased the pressure on retail, health and social care and hospitality, and many sectors, such as food processing, farming and logistics, were already working flat out.
And it's not just in the UK. While EU countries may have the benefit of a larger labour pool, businesses in almost every developed country are under pressure to work more efficiently and automate wherever they can. Germany was short of 45-60,000 drivers last year, and in Poland the figure was over 120,000, according to Transport Intelligence.
How video technology can help
The security tech sector has seen first-hand how powerful, streamlined digital video systems are helping businesses stay safe with fewer security personnel. These solutions combine core business systems and databases with site protection and security infrastructure, wider building control systems, and frictionless visitor, contractor and staff management processes.
Smart solutions like AI video analytics and integration are helping companies across industries adapt their operations and take the pressure off their workforce.
In video tech, the quest for efficiency is one of the main drivers of the boom in AI. Rapid advancements in video analytics and deep learning have made these tools impressively accurate, with 98% accuracy now becoming the standard for systems to reduce false alarms. And because AI alerts for loitering, line-crossing and object detection trigger far fewer false alarms than traditional analytics, far fewer staff are needed to monitor them.
Metadata allows investigations that once took days to be completed in minutes, and staff can now review events remotely on their smartphones rather than needing to be onsite, which also reduces the number of staff needed.
This kind of technology can be used to boost efficiency in innumerable ways. For example, logistics companies and warehouses can use it to alert them when deliveries and pickups arrive and to make sure workers follow procedures correctly. Busy logistics centres can use AI-powered ANPR to automate security checks on vehicles and remotely direct them to loading or holding spaces to avoid bottlenecks.
Deep-learning analytics can also detect lapses in health and safety standards and protect workers from injury, as well as protecting the security of goods and making sure staff and visitors follow Covid safety protocols.
Video is no longer used just for crime detection but also for delivering business intelligence on customer and staff behaviour, improving customer service, and processing and tracking goods faster and more securely.
While the talent drought will be with us for months or years, the rapid pace of innovation in analytics and systems integration should enable businesses not only to cope, but to discover new opportunities – as many already are.