30 Jul 2021
DATASHEET: K3 Encrypted Reader/Keypad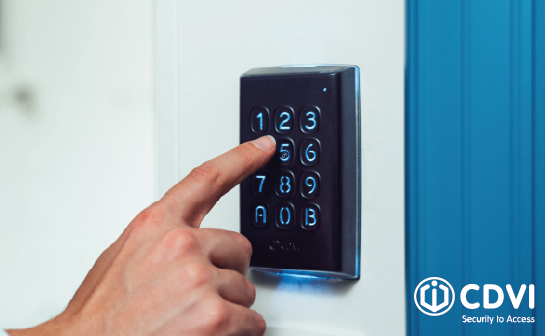 CDVI's KRYPTO K3 Bluetooth card reader/ keypad makes high security easy!
The reader utilises MIFARE® DESFire® EV2 technology, combined with CDVI EV2 credentials. Factory-programmed, the secure CDVI protocol and encryption keys ensure end-to-end encryption between the card, reader/keypad and A22K door controller.
You can also now use your smartphone as a credential with Mobile-PASS by CDVI.
Key Features;
Encrypted high security Bluetooth reader
Reads 13.56 MHz MIFARE® Classic and DESFire® EV2 credentials
OSDP-2 compatible
Audible and visual feedback with LEDs
Download the datasheet to find out more!