13 Apr 2021
DATASHEET: ICM-2 Interlock Control Kit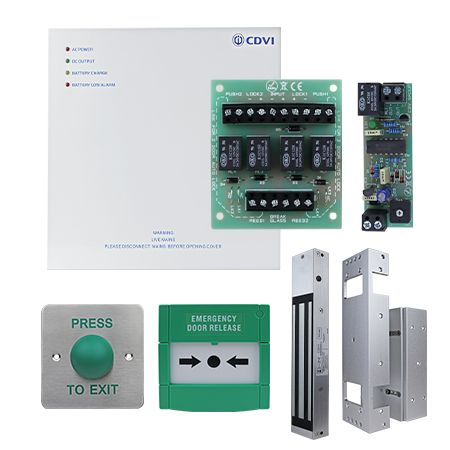 The ICM-2-KIT includes the versatile ICM-2 interlock controller and ancillaries required to install a complete 2-door interlock system.
The ICM-2 is a compact 2 door interlock controller allowing 2 functions of interlock control. It can be used for 2 doors requiring a standard 'Air Lock' function. Alternatively, the ICM-2 can be set up to allow an auto locking function.
Key Features:
2-door airlock control
2-door auto lock control
Unlock timer, lock & contact included
Easy to add security and radio devices (e.g. keypads, receivers)
Ideal for secure environments like jewellers, laboratories & clean rooms
Kit Includes:
1x interlock control module (ICM-2)
1x 12Vdc power supply with battery charger
4x stainless steel exit buttons (RTE-SSD)
1x double pole resettable emergency door release (EM201)
2x 300kg surface electromagnetic lock (C3S11)
2x Z&L brackets (300-ZL)
2x delay module lock releases (VHLD)
Download the datasheet now!