05 Feb 2021
Complete hybrid security lighting solution from GJD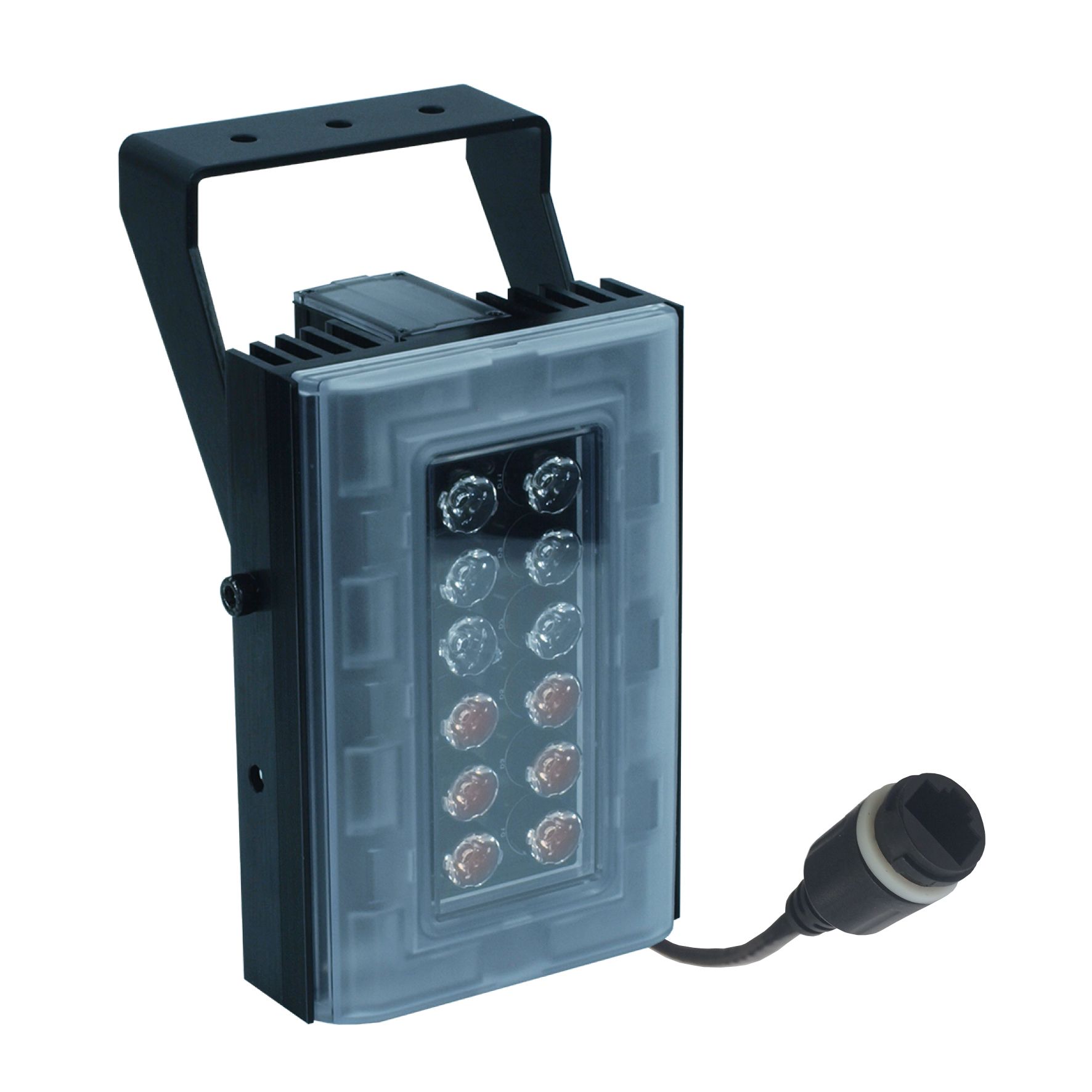 GJD, an award-winning manufacturer and designer of smart electronic perimeter detection and high-performance LED illumination equipment, is pleased to announce the launch of its Clarius Hybrid IP IR/WL LED illuminator.
The Clarius Hybrid IP is a high-performance combined infra-red and white light illuminator which Incorporates the latest surface mount LED technology with enhanced optical output and outstanding reliability, delivering excellent night-time images.
The Clarius® Hybrid IP is an internet protocol connected illuminator with integrated web browser interface. The unit includes an interchangeable lens diffuser system which allows the user to quickly and easily alter the angle of illumination. Elliptical beam profiles allow more light to be delivered where it is needed, illuminating longer distances and minimising light wastage. The system also helps to prevent overexposure of foreground objects.
As standard the illuminator includes interchangeable lensing which delivers 10° circular, 30°, 60° & 95° elliptical beam profiles, with additional lenses available on request.
GJD, headquartered in Heywood, Greater Manchester provides world-leading and innovative presence detection and security lighting systems. GJD's detectors and illuminators are a perfect fit for sites of all sizes and from low to high-end security requirements.
Why use the Clarius Hybrid IP IR/WL illuminator?
Hybrid illuminator designed to provide dedicated lighting for IP cameras via PoE+ (power over ethernet)
Distances up to 187m (614') (IR) and 114m (374') (WL)
Integrated browser interface
Direct integration with VMS systems
IEEE02at compliant
IP66 weatherproof rating
Built-in photocell on/off
Vibration/shock sensor
CleanLITE self-cleaning lens coating technology
High quality anodised aluminium heatsink
5 year warranty