18 Feb 2022
Commend celebrates 50 years of quality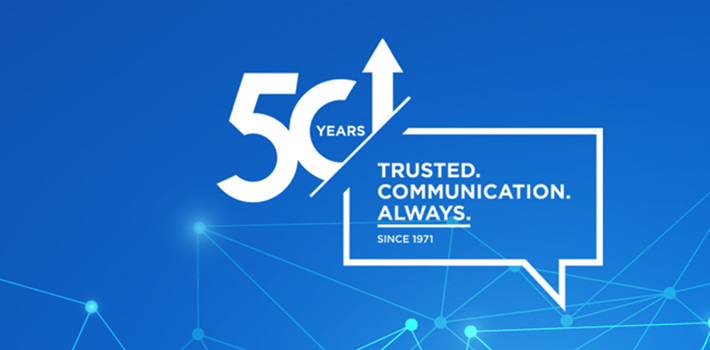 From a small start-up in a living room in Salzburg, Austria to a worldwide company with 23 subsidiaries and partners, Commend has come a very long way in the last 50 years.
The fact that we range at the top of our industry today is the result of an exceptional corporate culture with two cultural centres: our employees and our customers. They are equally rooted in our self-commitment to trust and reliability – the main building block of our success, together with our technical competence and creativity. This is the same principle that sparked the birth of Commend in 1971 and still inspires us today.
In a sense, we keep drawing our main inspiration from our customers' voice: both in terms of their acoustics and with respect to their needs and wants. It's our customers and end users who give rise to all of our developments, our progress, our innovations and ultimately, our success. It is they, first and foremost, who are meant to benefit from communication and security "made by Commend" and for that, we say thank you for all of their support over the last 50 years.
As we celebrate this momentous occasion, we invite members to recognise all that we have achieved over the last half a century:
1971 – Our story begins.
1981 – World's first intercom system using CMOS microprocessor technology.
1991 – Commend launch the digital era of intercom with networking and control desk management.
2001 – The next technological leap to IP-technology and intercom 2.0.
2011 – World's first software intercom server Virtuosis launches.
2021 – Our story continues with the launch of Symphony Cloud by Commend.
Celebrate with us and schedule a visit to the new office and experience centre by contacting the team at sales@commend.co.uk.