13 Jan 2021
Combatting False Alarms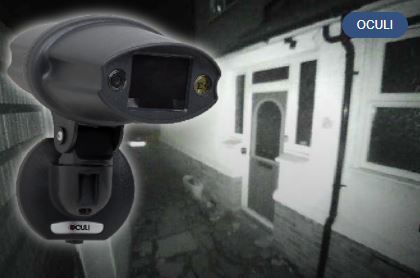 Law enforcement studies consistently report that over 90% of alarms resulting in police response prove to be false. This is where alarm verification technology comes into its own – whether your property is being looked after by a central alarm station or whether you are monitoring security yourself.
Effective alarm security can be particularly challenging for evolving premises such as construction sites, or places where power is compromised such as a vacant properties or out-buildings on farms. Once an alarm is verified, dispatchers can alert law enforcement of the verified alarm, which may change the priority assigned to their response.
The OCULi wireless PIR camera has been designed for these scenarios. Battery operated, OCULi can be sited anywhere and when the PIR is activated by movement it will immediately start filming. A short video clip will be sent to a mobile phone or be available to view on the OCULi portal within seconds. This is vital in reducing expensive call outs to what could be a false alarm. One can see immediately whether an activation has been caused by an animal or a person, for example. OCULi also allows users to make a live audio challenge when used with a simple horn speaker allowing the user to give an audible warning in real time.
Most false alarms are exactly that, false, and are often caused by something as simple as branches or foliage activating PIRs. With the OCULi system users can adjust sensitivity remotely meaning an expensive site visit can be avoided. The arming schedule, which can be customised via the mobile app or online portal has 3 on / off arming times in any 24 hour period ensuring that legitimate traffic can be ignored. The night-time clarity has recently been improved and is available as a software update for earlier models.
All footage is stored on the OCULi cloud server and on the internal SD card for use as evidence when required. There are a number of health checks built into OCULi so you can verify at a glance if the unit has been tampered with or missed a heartbeat. This is a vital factor in ensuing a site is kept protected at all times. There are also built in gauges for data usage and battery life.