15 Jul 2021
Colour Collection Launch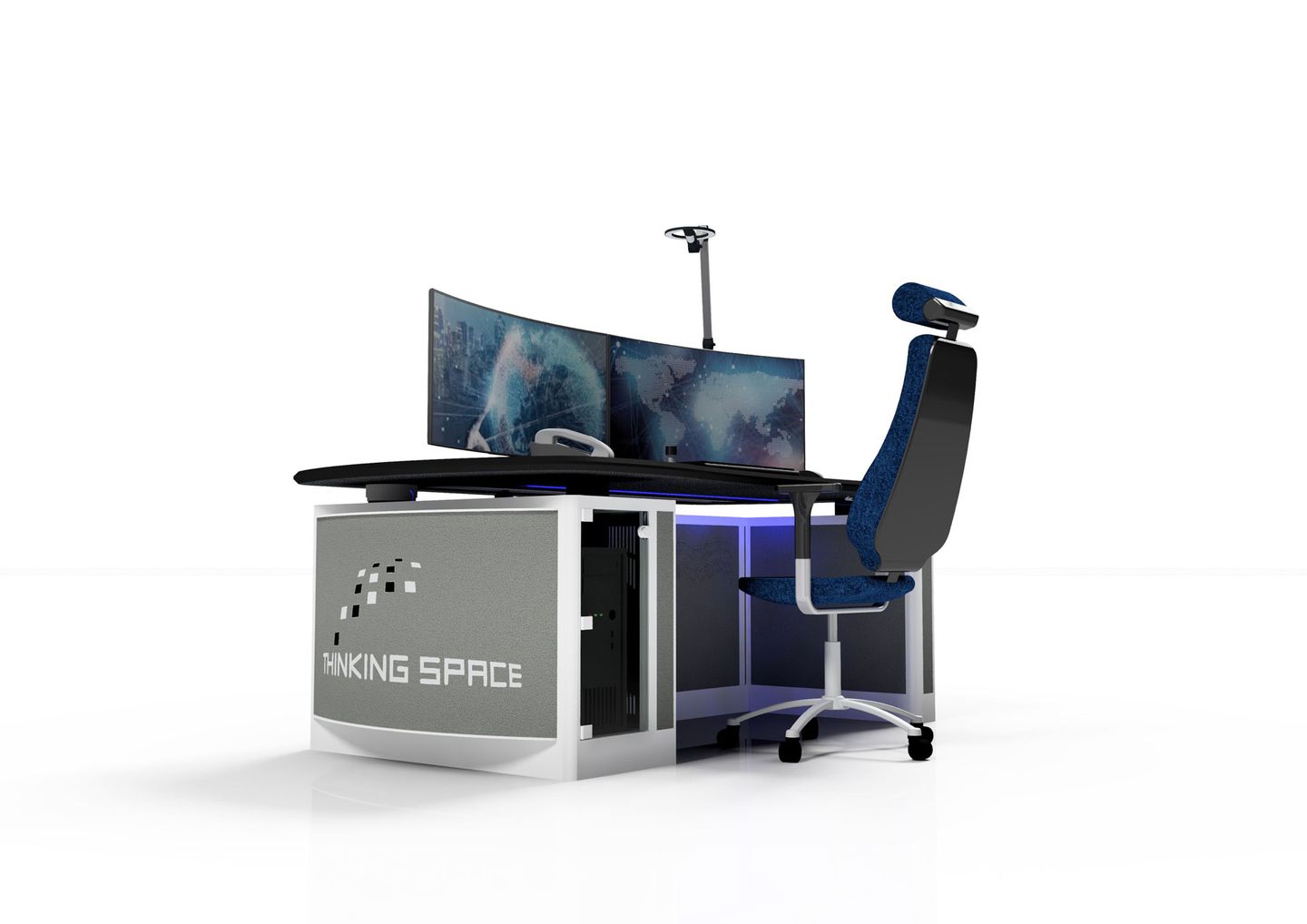 Thinking Space are delighted to announce that the new 2021 colour collection for control room furniture is now available and will be demonstrated at The Security Event in September, at stand 3a/L6.
It will be the first appearance at the event for Thinking Space, which is being held from the 7th -9th September 2021 at the NEC Birmingham.
After the successful launch of the new printed panel in 2019, the finishes for worktops and panels have been updated to reflect the latest trends in the office world for 2021/22.
A wider range of colours available will help you to team your corporate identity with your control room as well as creating the right mood and ambience for the wellbeing of your operators.
What's new?
The 2021 colour collection brings together a greyscale base palette with colour accent palettes in the main colour groups – either as a worktop or panel finish. The new colour accents give the following advantages:-
They complement your corporate identity, by choosing a palette to match your logo or brand code. A branded workspace is a great way for an organisation to address the human factor in a control room. Read our article on 'Branding your control room' for further information.

Colours have a psychological effect on the average person, which can evoke emotions to make us feel happy, relaxed, energetic or calm. These emotions are critical in control rooms, where decisions are made in stressful situations. Colours can affect emotions depending on the brightness, shade or tint creating warm or cool tones.

They can be used to emphasise and uplift a colour scheme by adding punch in small quantities, creating a modern look to any environment.
Worktops
There are now 35 worktop variations offered as standard to choose from, meaning that you'll never be stuck for choice! Using two suppliers, the worktops all provide the low levels of reflection required in control rooms, conforming to BS 11064. Of these, 8 worktop colours offer antibacterial protection, with a silver icon core construction and are approved for use within hospital and food industries.
Panels
In 2019 Thinking Space launched the printed panel, after being awarded funding from the Solent Local Enterprise Partnership. This involved the purchase of a new digital printer which prints patterns onto the aluminium composite panel, rather than applying a laminate finish material. The panels are coated with a protective finish to ensure the 10 year warranty of the product.
The inaugural range of 12 colour choices consisted of patterns to match the current offering, with new finishes added to compliment the furniture. A range of individual panel designs was also offered, including gradients and images which would be replicated over the console panels.
In the 2021 colour collection, 34 pattern finishes are offered as standard, in line with the base and accent palettes.
Custom service
Thinking Space also offers a custom printing service for panels, available at extra charge.
Two patterns, spots and mezzotint, can be used as the base pattern for any RAL or Pantone colour you require.
The application of your chosen images and graphics onto the console, whether it be on one panel such as a logo, or running around the length of the console with a unique design.
Resources available
Please visit the materials configuration webpage where you can download the colour collection as a handy reference tool in PDF format.
Alternatively, you can browse the swatches on the webpage and make your colour choice.
Coming soon…
The materials configurator is currently getting a makeover and will be available shortly for you to use. This is an interactive tool which will help you to choose your worktop, nosing and panels on a typical console so you can try out the colour combinations for yourself.
See Thinking Space exhibiting the latest finishes for control room furniture at The Security Event at stand 3a/L6 from 7th to 9th September 2021 at the NEC Birmingham.