27 Feb 2020
CDVI Announces Secure Bluetooth Reader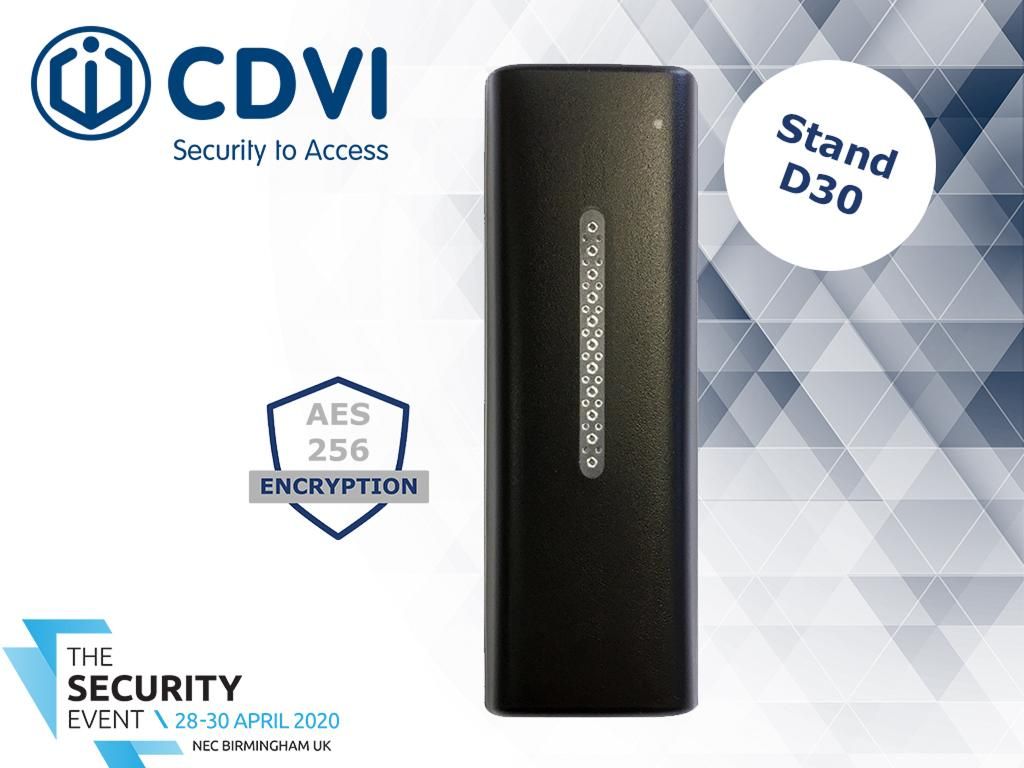 CDVI Announces Secure Bluetooth Reader
High Wycombe, UK, February 27, 2020 – CDVI, a leading access control manufacturer worldwide, announced a new secure Bluetooth reader compatible with ATRIUM Access Control.
"The Bluetooth connectivity of the ASDR® allows a handsfree smartphone access to your ATRIUM Access Control system, while the advanced encryption (AES128 & AES256) gives your entire system extra security" – Fiona Hotton, Senior Sales Manager.
Top features of the ASDR®
Slim and attractive design
Multi-colour led feedback for door status controlled by ATRIUM
Communicating over RS-485 featuring OSDP (Open Supervised Device Protocol)
Secure connection (AES 128 / AES 256)
Bluetooth communication for handsfree smartphone access
Straightforward connection with only 4 wires
Max distance of 1 kilometre between the ATRIUM door controller and the ASDR® reader
About CDVI
The CDVI group is a worldwide manufa­cturer of leading-edge security solutions for every installer, offering products ranging from Online and Standalone Access Control, Electromagnetic Locking, Keypads and Secure Readers, Smart Video Door Entry Systems to Door Automation. Without a doubt, you will find a product at CDVI for your latest project. Thanks to a unique 10-year warranty and the free training available at their training academy in High Wycombe you will be able to get the most out of CDVI products.
For more information:
• Visit our website – https://www.cdvi.co.uk/
• Connect with us on Social Media – LinkedIn / Twitter / Facebook / Instagram
• Visit us on stand D30 - Register here: https://registration.n200.com/survey/2zg04lsz2hoj1