09 Jan 2020
CAME celebrate projects completed in 2019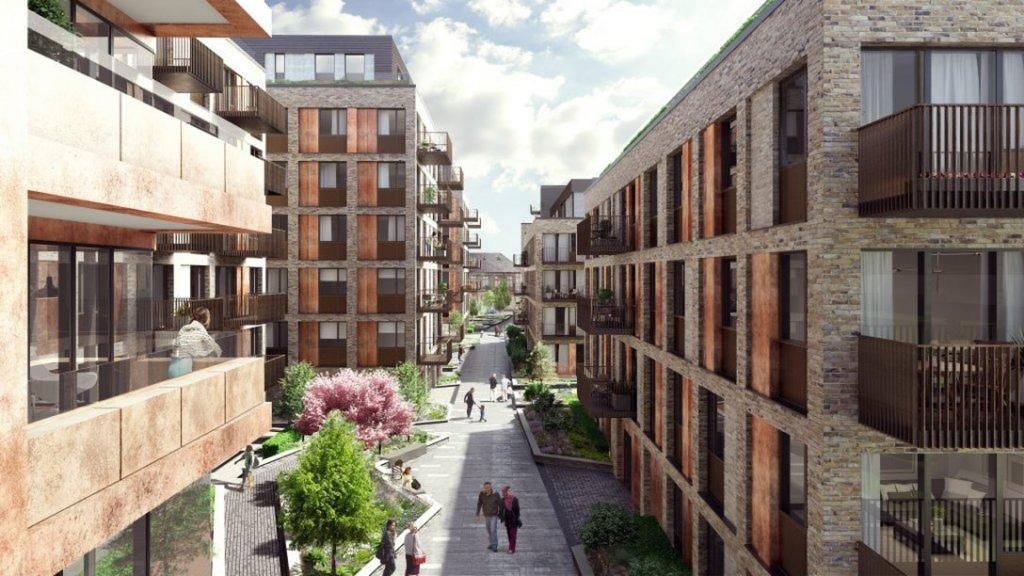 As CAME enter the new year with lots of exciting projects already underway or in the pipeline, they take a look back over some of the innovative new developments they worked on with their customers during 2019.
The Perfume Factory
CAME worked with their customers, Kore Systems, to successfully supply all door entry access equipment for a new student accommodation development which has been built on the site of a former perfume factory in West London.
This modern new space has been designed to feature a range of blocks from 9 to 31 storeys which comprise of 603 studio and twin-bed units, as well as a 10-storey PRS block assisted by their concierge.
All equipped with the IP360 system, CAME installed 8 of their vandal resistant modular entry panels and 85 of their new XTS 5inch IP fully touch screen monitors into this brilliant new establishment.
Island Point
Spanning over five buildings, Island Point delivers high quality affordable homes to residents of the Isle of Dogs in London. The residential development provides 1, 2 and 3-bedroom apartments that are assisted by a concierge desk, townhouses and maisonettes.
Townhouses enjoy private gardens, and each apartment has its own external terrace. A community pavilion for use by residents and local groups is located in the centre of the site too.
Collaborating with their customers, Ajar Tec, CAME were able to install 21 of their vandal resistant modular entry panels and 127 Perla Video handsets using their new XIP system.
Paddington Gardens
New development, Paddington Gardens, is located in Paddington Basin, London and is characterised by seven high rise towers with infill buildings and a large 1.25 acres of open green space. Residentially led, it offers a collection of 1, 2, 3 and 4-bedroom apartments.
For anyone looking to buy, additional amenities include special membership to the onsite gym, a communal garden, 24-hour concierge service, secure underground parking, and most importantly, access control with our fantastic video door entry system.
Working with SCCI Alphatrack installers, CAME made sure this exciting project which comprises of over 1,000,000 square foot of developed units was fully kitted out. Equipped with the IP360 system, they installed 21 of their vandal resistant modular entry panels and a mix of Futura IP and XTS 7IP handsets, totalling 338 in total.
Deptford Foundry
In the heart of one of south-east London's most vibrant and creative neighbourhoods, Anthology Deptford Foundry sits on the site of a former metal foundry.
Made up of eight buildings and one tower, Deptford Foundry houses 276 private homes in total.
Fully equipped with CAME's new XIP system and installed by Crane Communications, the new development contains 19 of their Digitha entry panels and 316 Opale handsets, providing fantastic access control for the buildings residents. A selection of 1, 2, and 3-bedroom apartments are on offer, all boasting balconies or terraces. Its occupants have access to a beautiful, communal landscape garden and is popular amongst artists, designers and makers, thanks to its creative workspaces.