19 Mar 2021
Building a Healthier Control Room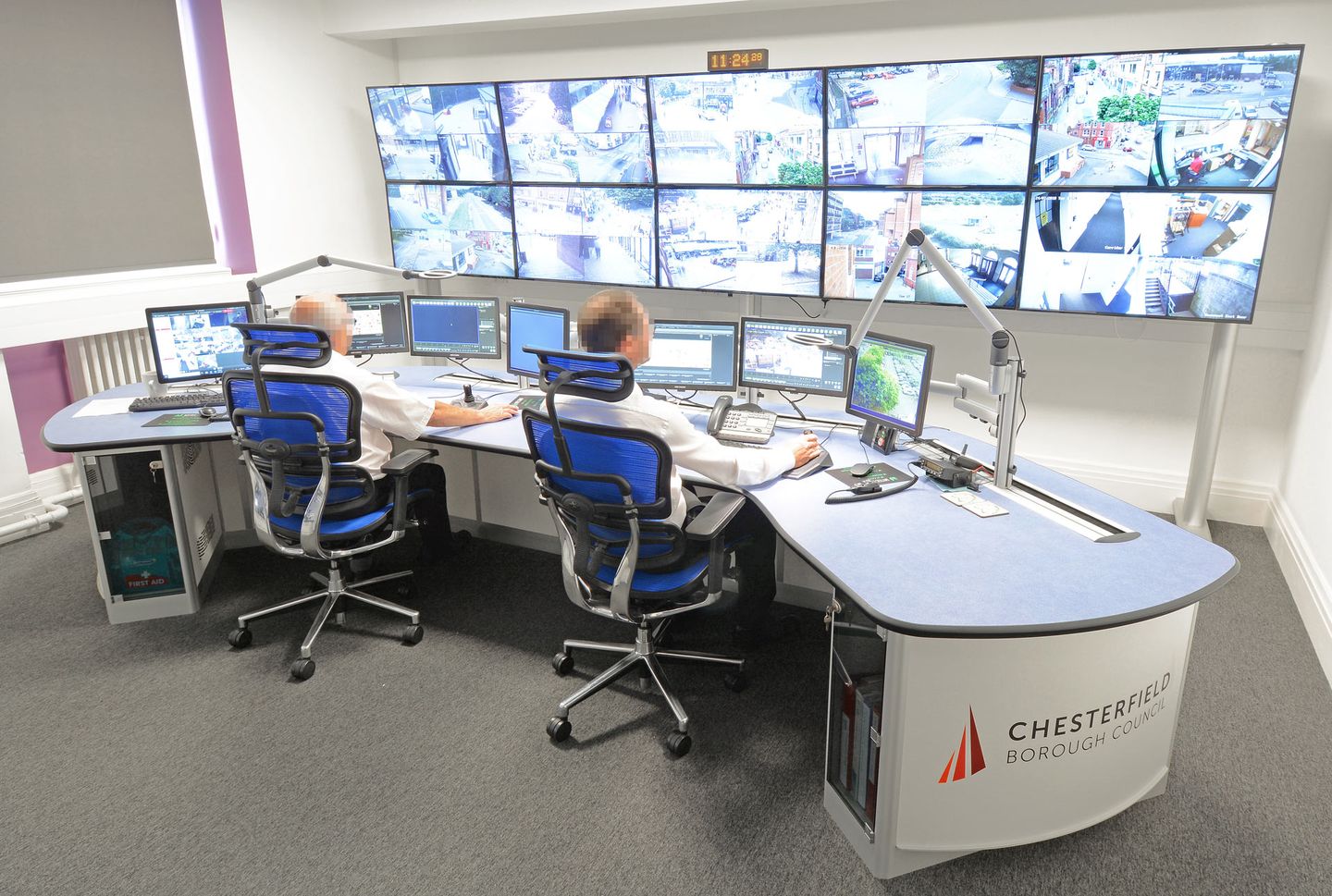 Maximising on performance
At Thinking Space, our aim is to improve working environments. Creating a healthier control room ensures that staff maximise on their performance. A space that works with the operator allows them to be in control of stressful situations, reduce anxiety levels, communicate effectively at all times and maintain physical and psychological wellbeing.
So what does a healthy control room look like?
'If looks could kill'
There is truth in the fact that a poorly laid out control room, with lack of climate control, poor lighting and cramped conditions can contribute towards poor health and wellbeing.
Whilst the size of a control room cannot always be increased, we deploy clever tactics to create the illusion of space, whilst being in keeping within ISO 11064 control room standards, wherever possible.
Furniture materials and finishes are modern, with cool colours help to create clean lines and a calming ambience.
Equipment such as monitors, touch screens and keyboards can be mounted on ergonomic movable arms, which free up desk space.
All our consoles are designed with a clear void which allows for the placement of equipment and cable management. This in turn declutters your control room, avoids trip hazards, and restores a sense of calm whilst still being functional.
Bespoke storage units can be designed to suit your needs and match your console finish. Whether it be for files, books or documents, efficient organisation and decluttering can be achieved, with calming of the mind.
An investment in standards
An investment in modernising your control room gives staff a level of assurance. It is a comfort to them in knowing that their health and safety matters to the organisation. They are working in an environment conforming to regulated standards in control room design.
The badge value
Prestige from working in attractive surroundings and high comfort levels achieved with climate control, lighting and the feeling of space, means your workplace becomes attractive to new employees and helps retain existing ones alike. Word of mouth spreads, along with smiles on faces and a happy, positive environment ensues.
Are you sitting comfortably?
Ergonomics play one of the most important roles in our healthy control room setting. The overall design and layout of the control room, when conforming to standards, considers viewing angles and sight lines for operators sitting for long periods, viewing monitors and performing tasks. This improves concentration, posture and reduces sickness and ailments such as back pain, overstretching and repetitive strain injuries.
Our ergonomic features include:-
Control room chairs, suitable for 24/7 use, individually adjustable to suit the individual and provides maximum comfort, and is particularly supportive for the lower back.
Ergonomic mounts – all adjustable and movable for monitors, tablets, document holders and keyboards
Console design – worktop space to allow for a comfortable seated position, with most- used equipment within easy reach and easy to view without straining.
LED task lighting with flexible positioning and individual controls allows each member of staff the ability to control their lighting levels to suit their needs.
The up's and the down's
Sit-stand working has proven health benefits, which include the following:-
Reduce the risk of cardiovascular disease and diabetes
Improving mood
Reducing stress
Improving alertness
Reducing muscle tension and fatigue
Improving reach area thus avoiding overstretching and injury
Strengthening core muscles
Improved focus and productivity levels
All our technical furniture designs are created with the operator in mind, and therefore the ability to control the height at which you work is catered for. Our electrically operated height adjustment consoles offer complete or partial actuation, with controls either on the console itself with a paddle, or using an app downloadable to your desktop or mobile.
It is recommended that you stand for 5-15 minutes per hour through your day to achieve the benefits of sit-stand working.
Cleanliness is next to…
Being able to keep the control room clean will not only preserve the life of your control room, but will help stop the spread of bacteria and viruses, resulting in operator absences.
The Thinking Space work surface is already sanitised, thanks to its antibacterial properties. However, we recommend using our handy cleaning guide to keep germs at bay as well as preserving the life of your furniture.
Download a copy of our cleaning guide