07 Sep 2021
BT Redcare Next Generation portfolio achieves world-renowned LPCB Certification, first to receive dual UKCA and CE marking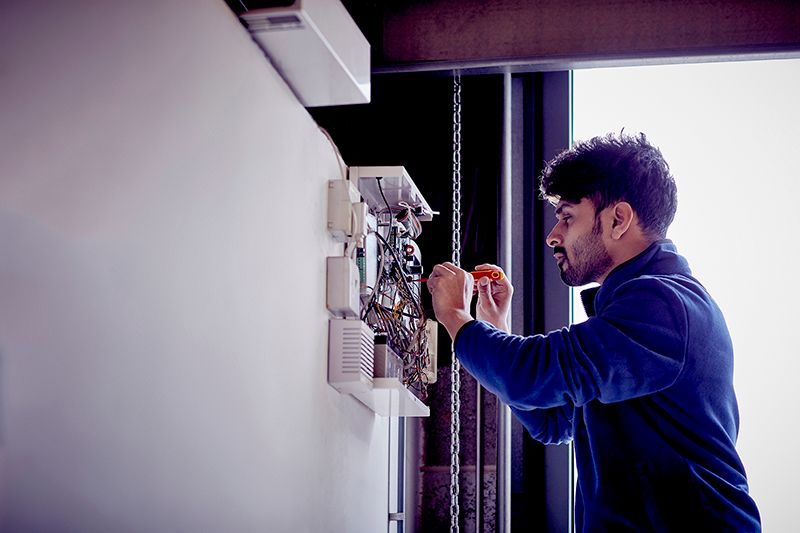 BT Redcare, the trusted provider of no compromise alarm signalling, today announces that its range of Next Generation alarm signalling solutions have achieved certification from the world-renowned Loss Prevention Certification Board (LPCB), meaning they have passed one of the most rigorous product certification schemes. Also, having been certified in both the UK and Ireland, the solutions are the first signalling devices to obtain dual UKCA and CE and marking.
The Next Generation portfolio solutions achieving the certification are BT Redcare's Essential, Essential Extra, Advanced/Advanced Extra and Ultimate. Essential IP was launched too recently to have completed testing.
Based on European standards EN 50136-22 and EN 50131-103 and additionally ensuring compliance with the applicable requirements of PD 66694 and PD 66625, the LPCB certification is system level 5, the most rigorous of product certification schemes specified by ISO/IEC 17067.
Level 5 certification consists of initial type testing and technical evaluation, ongoing product auditing and the regular surveillance of the manufacturer's quality system and production procedures.
Testing was conducted in a joint initiative, the first combined security and fire detection project undertaken by BRE Global (UK) Ltd and BRE Global Assurance (Ireland) Ltd undertaking certification for EN 54-216 Annex ZA for CE marking, meaning the solutions were assessed against UK and EU rules and have obtained both UKCA and CE markings.
Chris Hunt, Security Certification Manager, LPCB, comments: "Throughout testing, the Next Generation range of signalling devices exceeded the performance criteria required by the EN standards in every respect. With their compact size and available performance ranges of SP2, DP2, DP3 and DP4, the newly certified products offer the fire and security market a high performance, innovative signalling solution and that is correctly labelled with the UKCA mark in advance of the mandatory deadline."
Nick Whiting, Head of BT Redcare, adds: "Ensuring our Next Generation portfolio is certified to the relevant European and UK standards, and to have this tested by the most stringent LPCB standards is incredibly important to us and we're delighted that they are the first to obtain dual UKCA and CE marking. It's proof that our products are of the highest quality and provides reassurance to installers, insurers and integrators that dealing with Redcare means reliable performance that will keep end-user premises safe with the added bonus that installers can use our certified products for Fire and Security installations – so there's no need to order specific devices for fire."
BT Redcare will be exhibiting at The Security Event in Birmingham, 7th – 9th September 2021. If you're attending and want to hear more about its Next Generation portfolio, head to stand 3a/G5 or get in touch.
For more information on Redcare's Next Generation certification please visit www.redbooklive.com
1.ISO/IEC 17067:2013 Conformity assessment — Fundamentals of product certification and guidelines for product certification schemes
2.EN 50136-2: 2013, Alarm systems — Alarm transmission systems and equipment - Part 2: Requirements for Supervised Premises Transceiver (SPT)
3.EN 50131-10: 2014, Alarm systems – Intrusion and hold-up systems - Part 1: Application specific requirements for Supervised Premises Transceiver (SPT).
4.PD 6669: 2017 - Guidance for the provision of Alarm Transmission Systems (ATS) for Alarm Systems in the UK
5.PD 6662: 2017 – Scheme for the application of European standards for intrusion and hold-up alarm systems
6.EN 54-21 Fire detection and fire alarm systems – Part 21: Alarm transmission and fault warning routing equipment