06 Apr 2021
AL900 Electric Release an All-In-One Solution for Fire & Security Doors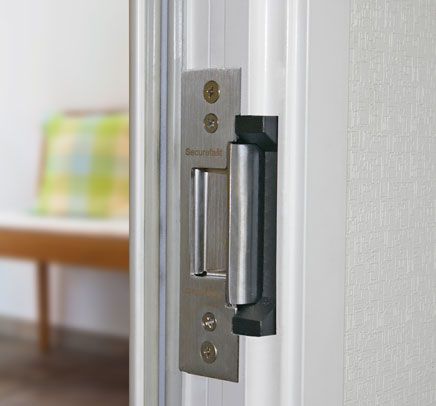 The Securefast AL900 series of electric releases offer are an ANSI style door release, complete with stainless-steel short or long faceplates for use in metal or timber door frame applications. The electric release has been fire rated to EN1634-1 for 30 minutes timber doors both opening inward and outward, has been performance tested to EN14846 with Securefast commercial locks and CE marked having EMC tested to EN61000.
For use on timber fire doors Securefast offer the SINAL900-1MM intumescent seal which fits around the release body. The range includes two forms of monitoring available; AL900M for latch monitoring and AL900DM for dual monitoring of the latch and door position.
The AL900 series can be set to 12V or 24V by simply re-configuring the wires in a different sequence, AC can be configured to Fail Secure only, but DC can be Fail Safe/Fail Secure selectable.
Compatible with leading brands for size, but at a fraction of the cost, the AL900 series is proving very popular with installers, door manufacturers and specifiers because of easy replacement for most leading branded ANSI electric releases, its 450 kgf (1000 lbf) holding force and having three extension lips (10, 25 and 50mm).