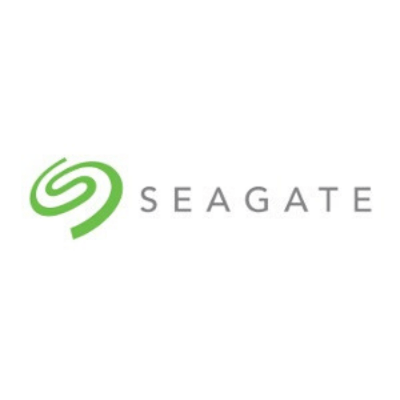 Seagate
Stand: 5/K110
| CCTV & Video Surveillance
| IT & Cybersecurity
| Video Analytics
| New Exhibitor
Seagate Surveillance & Security deliver beneficial data insights from edge to cloud. Optimised for Surveillance - We partner with leading solution providers. Securely Backup Data - We design secure, exabyte-scale cloud architectures. Validated at the Edge - Our systems are validated with leading VMS partners. Lower TCO: Our enterprise storage systems are space-efficient & high-density.
News
In 2002, there were 631 million Internet users worldwide. In 2020, there are 4.54 billion. According to research conducted for Science Magazine, in the late 1980s, less than 1% of the world's information was stored digitally. In 2007, less than two decades later, that number had increased to 94%. It's hard to wrap our heads around the pre-Internet world, before CGI, GPS and email existed. Looking back, however, it's clear to see that the digital revolution changed the world swiftly and irrevocably.

 Seagate drives now include Rescue Data Recovery Services matching the duration of your warranty — helping you defend against data loss.   https://www.seagate.com/gb/en/products/rescue-data-recovery/ 

The Rise of AI and Specialty Analytics in Security Applications

Co-Written By Jason Bonoan, Global Product Marketing Manager at Seagate Technology and Alan Ataev, Chief Sales and Marketing Officer at AxxonSoft

Top 5 Ways AI and Data are Powering the Smart Cities of the Future

The world we live in is becoming more and more urbanized by the year. According to a 2009 study by the United Nations, 1.3 million people move into cities every week, and by 2040, 65 percent of the world's population will be living in cities. The growing pains felt by these urban centers can be seen across a number of indicators, from rising crimes rates to increased traffic. With more dense populations and a need to maintain a higher quality of life, cities are looking to leverage advancement in technologies to make themselves safer and more efficient.

Three things customers should know about the impact of Surveillance AI

In 2018, the global datasphere was estimated at 33 zettabytes and is expected to increase to 175 zettabytes by 2025, according to IDC. The true value of data is found in the insights it offers when it is disseminated to key stakeholders and acted upon to improve results. The use of artificial intelligence (AI) and machine learning for data analysis is forecasted to substantially increase. In fact, IDC says 'the amount of analyzed data that is 'touched' by cognitive systems will grow by a factor of 100 to 1.4 zettabytes in 2025'.