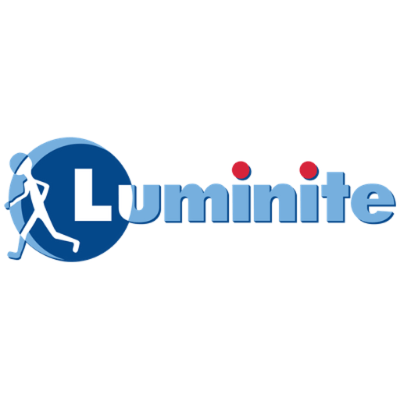 Luminite Electronics
Stand: 4/H1
| CCTV & Video Surveillance
| Intruder Alarms & Detection
| Home Automation
| Perimeter
| New Exhibitor
| The Security Event
Luminite manufacture a wide range of wireless security solutions including the OCULi wireless PIR camera which provides rapid visual verification of an alarm event without the need for power. We also provide battery powered critical alert equipment aimed at construction / utility sites and the education sector.
Address
2a Bellevue Road
Luminite Electronics Ltd
2a Bellevue Road
LONDON
Greater London
N11 3ER
United Kingdom
News
Built as part of the Alertex critical alert range, the Pool Alarm system is made up of call points strategically placed around the pool area and changing rooms.

Luminite are specialists in PIR detection and wireless alert systems. Designed and manufactured in the UK, our range of PIR detectors and receivers is one of the most robust available. We are delighted to announce a new addition to our range, designed to provide sounder functionality via a volt free contact as a further deterrent to intruders.

In this post COVID world, the requirement for intuitive IP connectivity is more important than ever. Genesis wireless and hard wired PIR detectors are widely used across the UK and Europe working with CCTV to protect a host of sites and properties. Adding an IP masthead receiver (LGIPMT434) gives the end-user or monitoring station a simple and transparent delivery of alerts. A wide range of additional functionality is immediately available enabling you to offer the best possible security solution to your end-user.

Welwyn St. Mary's is a Church of England primary school in Hertfordshire with over 400 mixed pupils between the ages of 4 and 11. The spacious main building was originally built in 1937 as a secondary school and the grounds comprise an outdoor classroom, two playgrounds, a sports field and even a nature reserve.

The range of wireless critical alerts manufactured by Luminite Electronics under the Nexus name has now been rebranded as ALERTEX. The name change is part of Luminite's strategy to simplify its brand ...

TEACH is a Multi-Academy Trust of primary schools comprising two infant schools, two junior schools and an Initial Teacher Training Centre, which trains up to 30 primary school teachers per year situated in Canford Heath, a suburban area of Poole, Dorset. Almost 1500 pupils, from ages 4yrs to 11yrs attend across the four schools.

The Trust's Health and Safety Coordinator faced a challenging task to provide an effective lockdown alert system for each school. Luminite's ALERTEX critical alert range was chosen as it could provide a wireless solution, negating the need for a hard-wired system which would have been more costly in terms of resources and installation.

The new detector has a stylish design with a covert front so an intruder is unaware of the positioning of the internal lens. The low voltage detector is powered from 12 volts DC and can be used for a ...
Videos
The Alertex Lockdown system comprises battery operated units which can be quickly installed on the school site in hours, thus minimising disruption to the learning environment.