WinGuard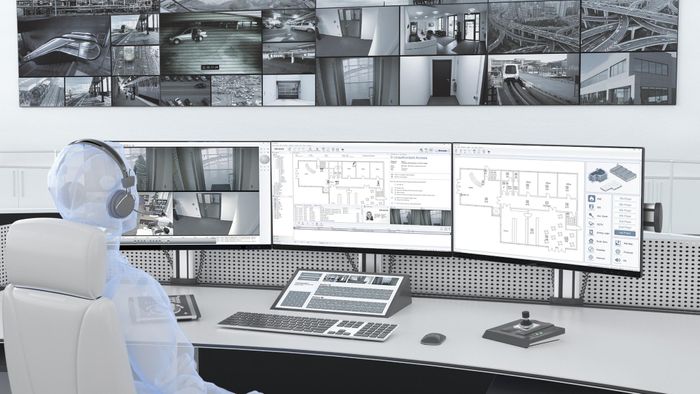 Guided Operations
The operator works with an intuitive and adaptable user interface providing them with contents such as maps and camera images depending on the particular situation.

Guided process instructions support the user in event processing and lead them through the required actions for a quick and secure resolution of the situation.

Reports & Audits
All actions such as event messages and user entries are logged in WinGuard.
Based on this data, reports and evaluations can be generated, offering a quick overview of relevant key figures of the connected systems and the control centre.

For external use, this information can be exported into standard formats or provided in real-time.

Open Scalability
The platform is scalable from a single workstation system to an internationally
cross-linked control centre and can be extended anytime by further servers and clients, function and interface modules. Currently, over 470 interface drivers to different security, building and communication systems are available. In addition, development of new interfaces is possible as well.
Therefore, WinGuard is the ideal solution for most diverse project requirements.
Recent innovations: The most important features of the latest WinGuard version X4
The newest version of WinGuard X4 offers numerous innovations as well as increased performance, stability and security to meet the rapidly increasing demands on modern control centres.

Most important features:
Latest 64-Bit-Architecture offers increased performance and stability
Highest security due to latest encryption of the database and network connection
Safety stored signatures protect all files from unauthorised access
Segmentation of large installations, improving both security and performance
Categories
VMS
Smart Buildings
IT & Cybersecurity
Other