16 Jan 2020
Waterproof Grade 3 Angle Contact, with additional mechanical protection!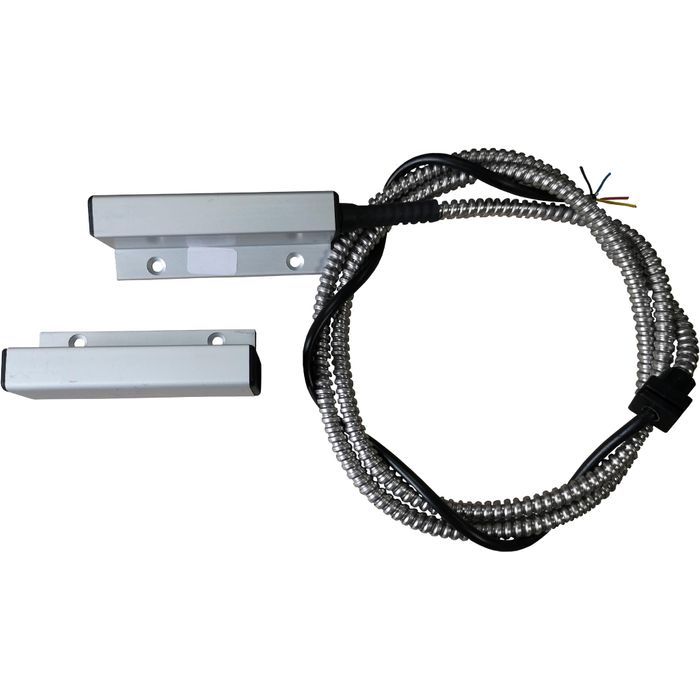 We were proud to recently redesign our standard Grade 3 angle contact, following meetings with one of our specialist critical infrastructure management partners. They required an EN50131 Grade 3 heavy duty angle contact, that was both waterproof AND mechanically protected.
We achieved this by use of a new fully sealed PCB and reed configuration, a waterproof grommet junction for the Neoprene sleeving, which is finally encased in galvanised steel sheathing for added mechanical protection.
The product was succesfully tested by being completely immersed under water for a 30 minute duration.
Grade: 3
Model: YH10CBA
500mm Rubber Sleeving and grommet (black), to prevent water ingress
500mm of armoured sleeving to provide additional mechanical protection
Env Class IV
Fully sealed inside the housing
This is a Left Handed unit (when inside building looking out, cable runs to left)

For the Right Handed version, click here for our YH10CBAR

Heavy Duty
Magnetic Interference Detection for Grade 3
Click here for 10mm thick rubber spacer for ferrous surface installations (SPA-H10)
Tamper: sealed unit
Selectable resistors for all mainstream UK panels
Includes Resistors compatible with: Honeywell, Ademco, Scantronic,
Menvier, Texecom, Pyronix, Castle, Aritech, Gardtec, HKC, Guardall, Orisec and Inner
Range Control Panels
Alarm Values: 1k, 4k7, 6k8, 8k2
EOL Values: 1kr, 2k2, 4k7, 8k2
Please note that this contact is not suitable for fitting on sliding doors