03 Mar 2023
Vario | 4G LTE Intercom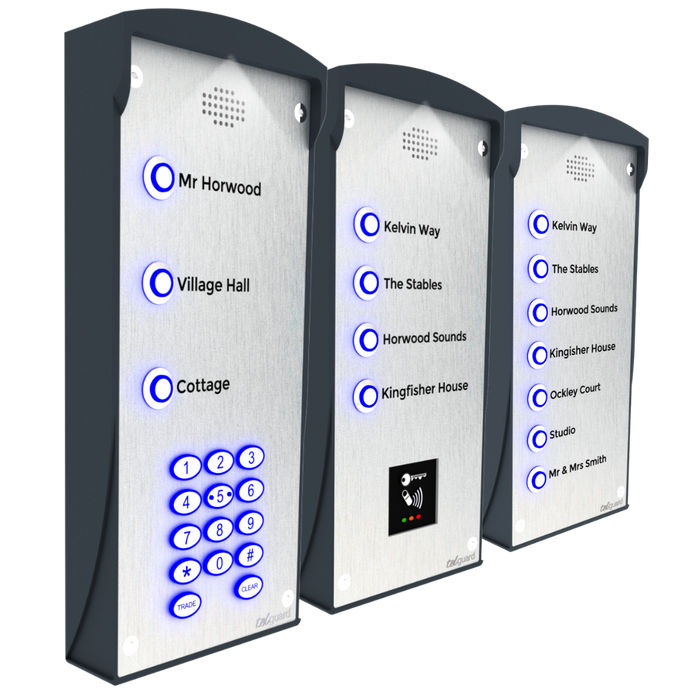 VARIO
Recommended for:
Small, gated communities
Hospitals or other healthcare services
Schools, colleges or universities
Residential properties
Our Vario intercoms can be tailored to suit all your application needs, from schools, hospitals and universities, to gated communities or individual residential properties! An array of handy features, like SMS Event Alerts, time-restricted access and downloadable activity logs provide security and peace of mind whilst ensuring hassle-free visitor entry!
Our standard options include:
Up to 10 individual buttons
Up to 6 buttons with either a keypad or access control reader
Engraving or vinyl labels
We can also offer a variety of custom solutions including bespoke sizing and finish options or additional buttons up to 100!
ACCESS CONTROL
With built-in dial to open, entry can be authorised for specific individuals, like postmen or tradespeople, by authorising their mobile number. You can even time-restrict entry for certain individuals using our built-in time clock too!
We can also offer integration with a variety of proximity and Bluetooth readers too!
Categories
Access Control
Communications
Door Entry / Intercom
Home Automation
Perimeter Security
Physical Security