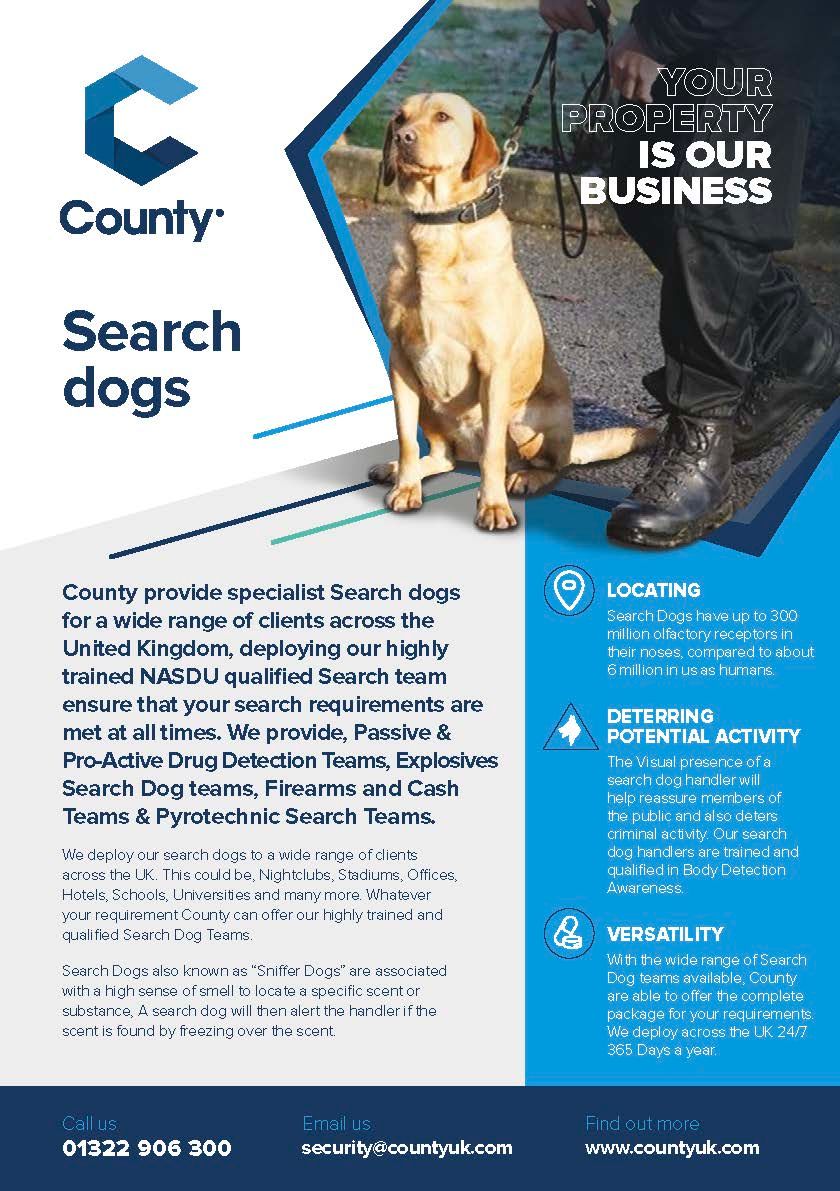 County provide specialist Search dogs for a wide range of clients across the United Kingdom, deploying our highly trained NASDU qualified Search team ensure that your search requirements are met at all times. We provide, Passive & Pro-Active Drug Detection Teams, Explosives Search Dog teams, Firearms and Cash Teams & Pyrotechnic Search Teams.
We deploy our search dogs to a wide range of clients across the UK. This could be, Nightclubs, Stadiums, Offices, Hotels, Schools, Universities and many more. Whatever your requirement County can offer our highly trained and qualified Search Dog Teams.
Search Dogs also known as "Sniffer Dogs" are associated with a high sense of smell to locate a specific scent or substance, A search dog will then alert the handler if the scent is found by freezing over the scent.
Categories
CCTV & Video Surveillance
Perimeter
Other