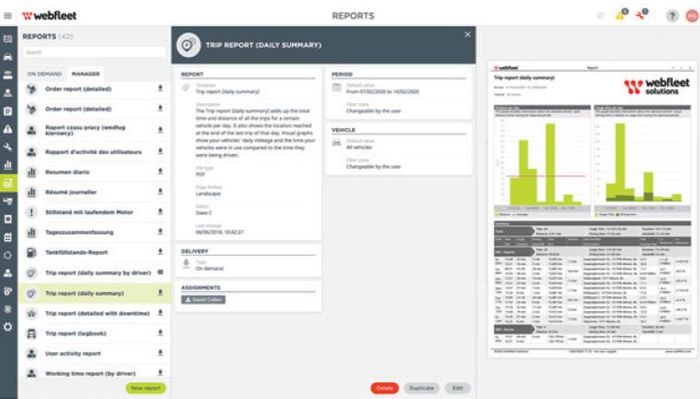 R E PO R T I N G
WEBFLEET Solutions provides you with an extensive range
of vehicle tracking reports so that you can use information
to improve processes, increase effi ciency and drive down
spend on fuel.
The report manager enables you to create custom reports
and edit existing reports. Reports can be downloaded on
demand or scheduled to be sent periodically via email
address of an existing WEBFLEET user.