Remark Smart Mobile Sentry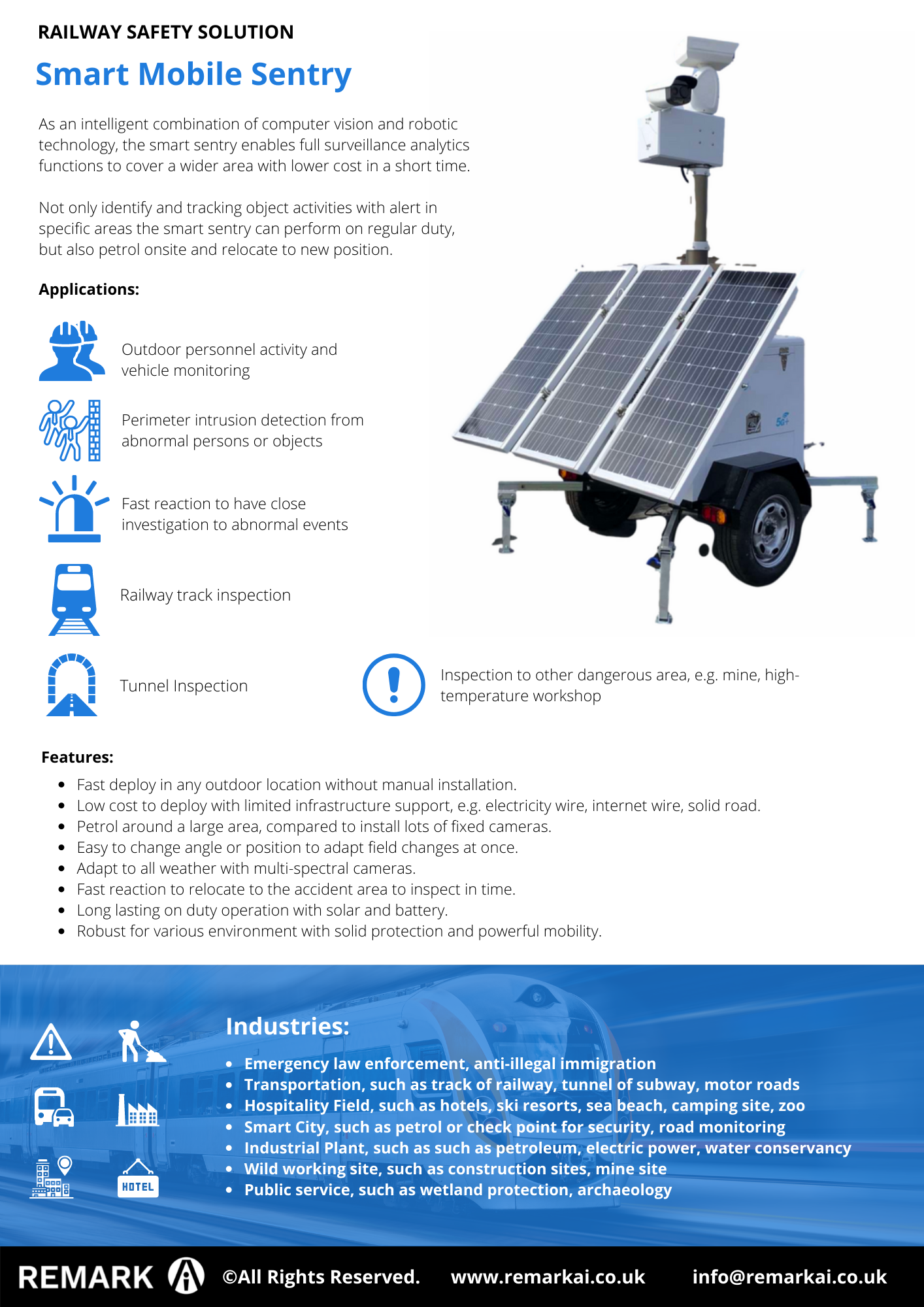 As an intelligent combination of computer vision and robotic technology, the smart sentry enables full surveillance analytics functions to cover a wider area with lower cost in a short time.
Not only identify and tracking object activities with alert in specific areas the smart sentry can perform on regular duty, but also petrol onsite and relocate to new position. It can carry out outdoor personnel activity and vehicle monitoring, railway track inspection, tunnel inspection, and other dangerous area inspection.
Categories
CCTV & Video Surveillance
VMS
Video Analytics
Intruder Alarms & Detection
Perimeter