18 Feb 2022
Powered by Nx VSaaS (Nx Meta)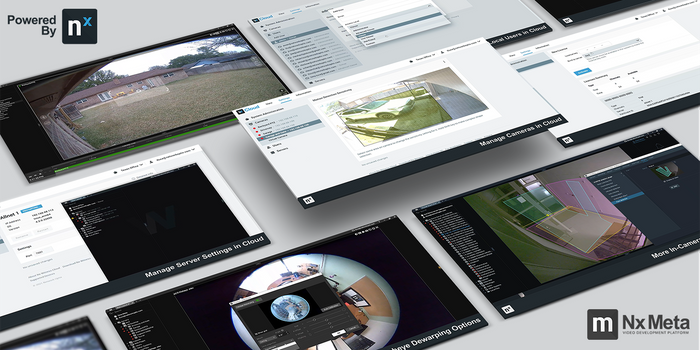 Powered by Nx IP video products leverage the Nx Meta open video platform to create full-featured, private labeled VSaaS products custom-tailored to meet their own industry or market needs.
The fastest way to start a VSaaS Business.
Rapidly build a powerful private labeled IP Video Surveillance as a Service (VSaaS) solution for your customers and your market with Network Optix.
Build a video product that generates value for your company AND your customers.
In today's world video combined with AI-enabled computer vision applications capable of recognizing and tracking objects (people, faces, vehicles and more) is revolutionizing how companies detect threats and analyze their business processes. Video is no longer about reviewing events that have happened in the past – it's about real-time analysis of people, vehicles, objects, and their behaviors. The Network Optix software stack – with Cloud, Desktop, Server, and Mobile applications – makes it easy to rapidly create a VSaaS solution for any market or application so you can generate recurring revenue while your customers can capture value from their video.
Match Your Brand
Customize your VSaaS solution with your logo / colors to match your brand and business.
An Evolving Platform
Powered by Nx VSaaS solutions evolve with every release in order to keep your solution competitive .
Multi Platform Support
With support for all major operating systems Powered by Nx solutions work with most compute hardware.
Integrations Ecosystem
Choose from a suite of integrations that match your business needs to create the perfect VSaaS product.
Professional Support
Get direct support from the software engineers developing the Powered by Nx VSaaS platform.
Flexible Pricing Plans
Not everyone wants to follow the same pricing structure. We get that. That's why we offer custom pricing.
Categories
CCTV & Video Surveillance
VMS
Video Analytics