PoLRE 24-Port/48-Port Managed Switch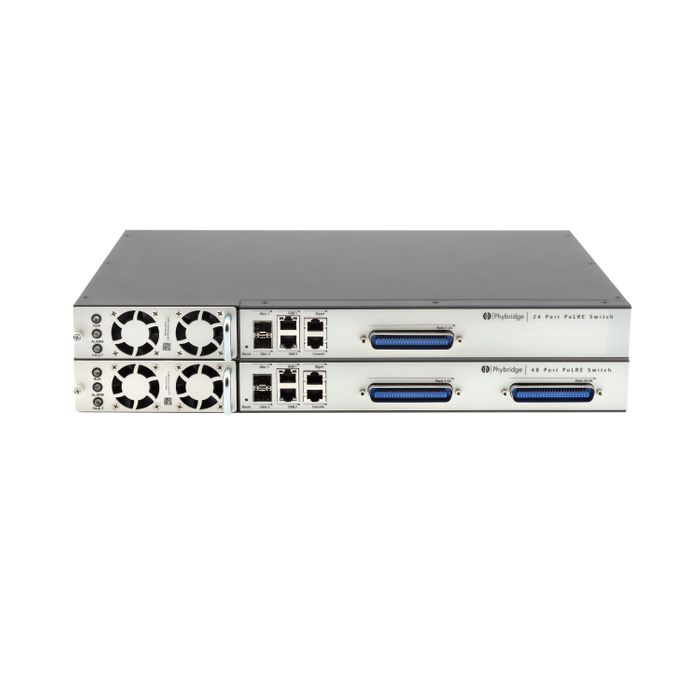 The PoLRE24/48 managed switch makes the modernization to IP devices (IoT) simple, secure and cost-effective. When paired with the PhyLink Adapter, this powerful enterprise-grade switch delivers fast Ethernet and PoE over single-pair UTP cable with up to 1,200ft (365m) reach – that's 4Xs the reach of standard Ethernet switches. The PoLRE24/48 comes standard with robust power management capabilities and an industry leading, simple to use GUI interface.
With the PoLRE24/48, customers are taking full advantage of Modern LAN principles, protecting existing infrastructure assets and eliminating any need to rip and replace the established Single-Pair UTP cabling. The PoLRE24/48 managed switch optimizes network design with advanced interoperability and easy integration into the overall LAN creating a secure, robust and easy to manage path for IP endpoints.
Categories
Access Control
Door Entry / Intercom
Smart Buildings
IT & Cybersecurity
Other