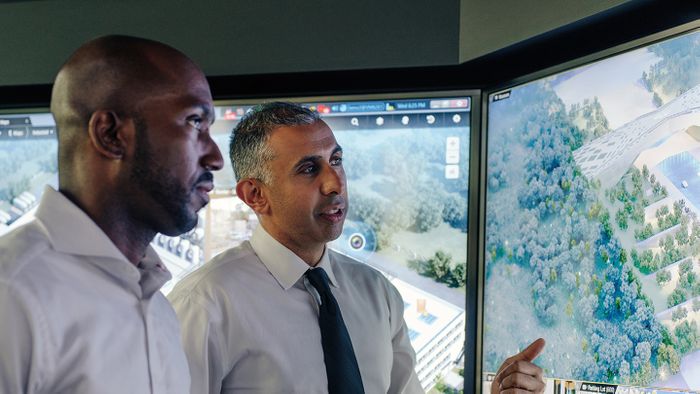 See and understand your environment like never before
With Omnicast, you seamlessly control all video operations and rapidly respond to emerging situations with a single, modular platform. The intuitive user interface provides access to rich information while minimizing complexity for the operator.
Why Omnicast?
A gradual path to the cloud:Omnicast offers hybrid recording, seamlessly combining on-premise and cloud storage. Federate Stratocast-connected cameras, our cloud-based VMS to monitor remote locations.
Built on a unified platform: Unify the rest of your security systems with video surveillance and achieve a global view of security. Tap into our unified security portfolio, or go beyond with our expansive ecosystem.
Fits with any hardware: You benefit from a constantly evolving ecosystem of technologies. Choose from thousands of sensors, devices, and indoor, outdoor, or body-worn cameras to address your needs.
Uninterrupted access: Never lose access to live and recorded video with 99.9% archiver uptime. No matter what happens, Omnicast has your back, and your video. It safeguards your data and maintains a full chain of custody.
Categories
Access Control
Alarm Monitoring
CCTV & Video Surveillance
Door Entry / Intercom
Intruder Alarms & Detection
IT & Cybersecurity
Perimeter Security
Physical Security
Video Analytics
VMS