04 Apr 2023
'NEW' IE220 Series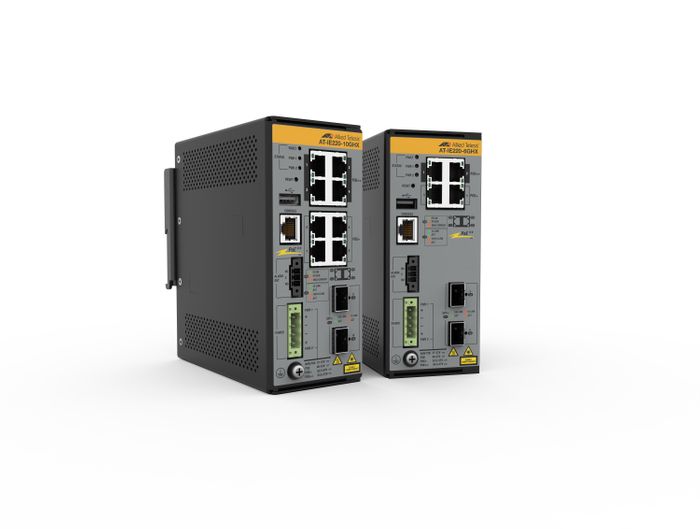 The IE220 Series are "Industrial Ethernet, Layer 2+ Switches", built
for enduring performance in harsh environments, such as those
found in outdoor installations.
Overview
Allied Telesis IE220 Series are the best in class "Industrial Ethernet, Layer 2+ Switches" for access in video surveillance networks. The IE220 Series enables the integration into video surveillance applications, due to the high capacity for multiple streams transmission, the low latency, the high availability, and the level of hardening withstanding the environmental conditions found in outdoor deployment, such as surge immunity and temperature.
The IE220 Series is ideal for a range of vertical markets and related applications, such as:
Building automation
Facility management including security and access control, fire protection, energy management, heating/ventilation/air-conditioning, and lighting control.
Smart cities
Public space and urban infrastructure that provides safety and security, parking management, environmental metering, lighting, and information kiosks.
Roadway transportation
Adaptive traffic control, telematics, preventive maintenance.
KEY FEATURES INCLUDE
1/10 Gigabit uplink ports
Surge immunity for outside plants
AlliedWare Plus™ operating system
Allied Telesis Autonomous Management Framework™ Plus (AMF Plus)
OpenFlow v1.3 for SDN
Categories
CCTV & Video Surveillance
Smart Buildings
IT & Cybersecurity