NEO 7" MONITOR PoE WHITE MEET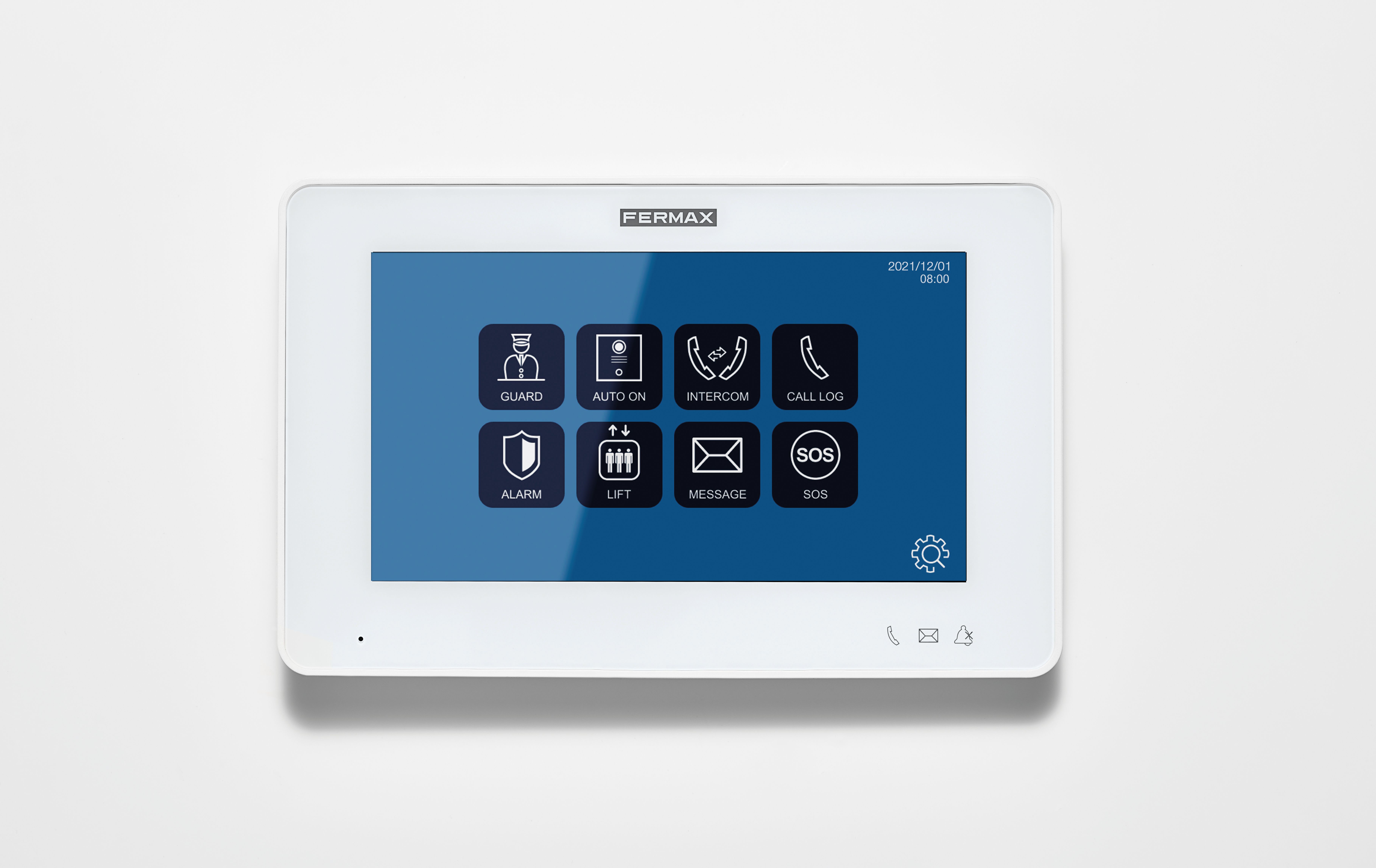 The new NEO Monitor is a symbol of modern urban residences represented by its compact and minimalistic design. Cool, elegant and intuitive, NEO is the perfect complement for your dreamed house.
An advanced management monitor, with hands-free communication, digital audio quality and high-definition video. Its 7" TFT incorporates a capacitive touch screen that offers a user-friendly experience by means of graphic icons and notification LEDs (missed calls, messages, do not disturb).
NEO is not only distinguished by its outer elegant simplicity, but also by the most user-friendly menu oriented to residential communication.
It enables the intercommunication between the monitors in the same house as well as with other apartments.
The monitor manages 7 alarm zones plus tamper that can be activated or deactivated according to 3 scenarios: DAY, NIGHT and OUT. Alarms are notified to the Guard Unit and management software.
It is possible to activate up to 8 external relays by using the relay module ref.1616.
Up to 8 CCTV IP cameras visualization.
PoE Power Supply.
Dimensions: 203x129x17.5 mm
Categories
Access Control
Door Entry / Intercom
Smart Buildings