MEET GUARD UNIT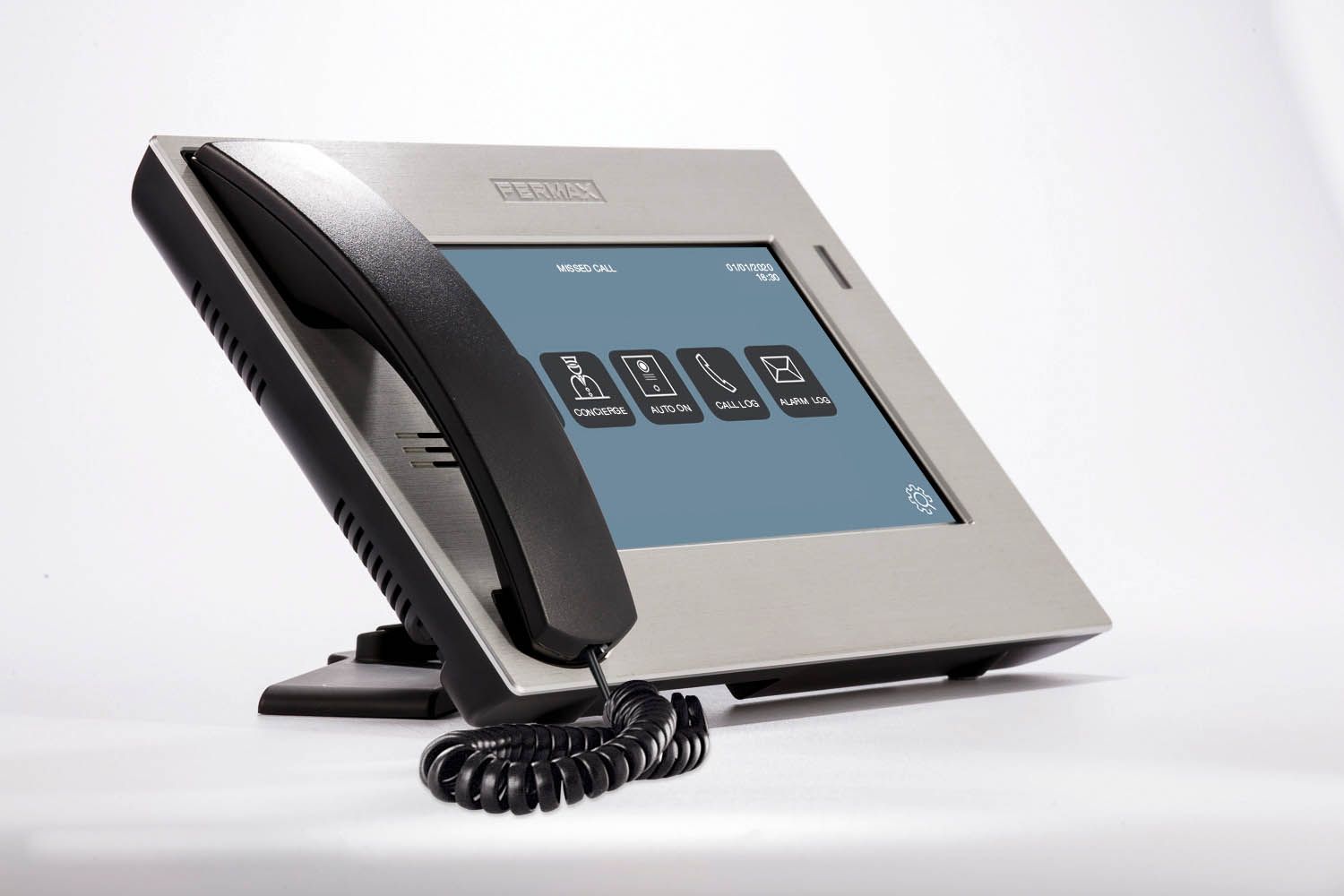 Ergonomically designed to provide a comfortable use, the MEET Guard Unit integrates a great touchscreen for an intuitive interaction.
MEET guard unit is the desktop device that will enable a concierge to communicate with any panel or apartment. Its 9" touch screen enables the guard unit to receive alarms from monitors and panels. Thanks to its user interface it is possible to review any missed calls and communicate later with the apartment.
FEATURES:
Aluminium profile.
Resistant touch screen panel.
Handset or hands-free audio communication.
9" colour TFT screen.
It can be integrated with CCTV IP camera by RTSP (concierge camera).
Automatic answering function of panels.
Categories
Access Control
Door Entry / Intercom
Smart Buildings