15 Jul 2021
KeyWatcher Touch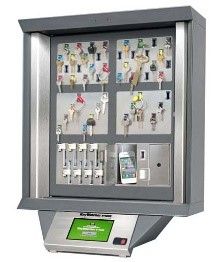 Special features allow users to see which keys are out, if any keys are overdue, and when they will become overdue. The system also locates which KeyWatcher Touch cabinet contains a specific key and determines who has it out. Another feature enables key returns to any KeyWatcher Touch cabinet located within the facility.
All KeyWatcher Touch cabinets are built with category 4 hospital-grade 18GA stainless steel panels that resist corrosion and are coated with anti-microbial powder.
Morse Watchmans is the original developer and global leader of electronic key control. All products are 100% Made in the USA. We have distributors around the world.
Categories
Access Control
Smart Buildings
Other