17 Jan 2022
InVentry's Intergrations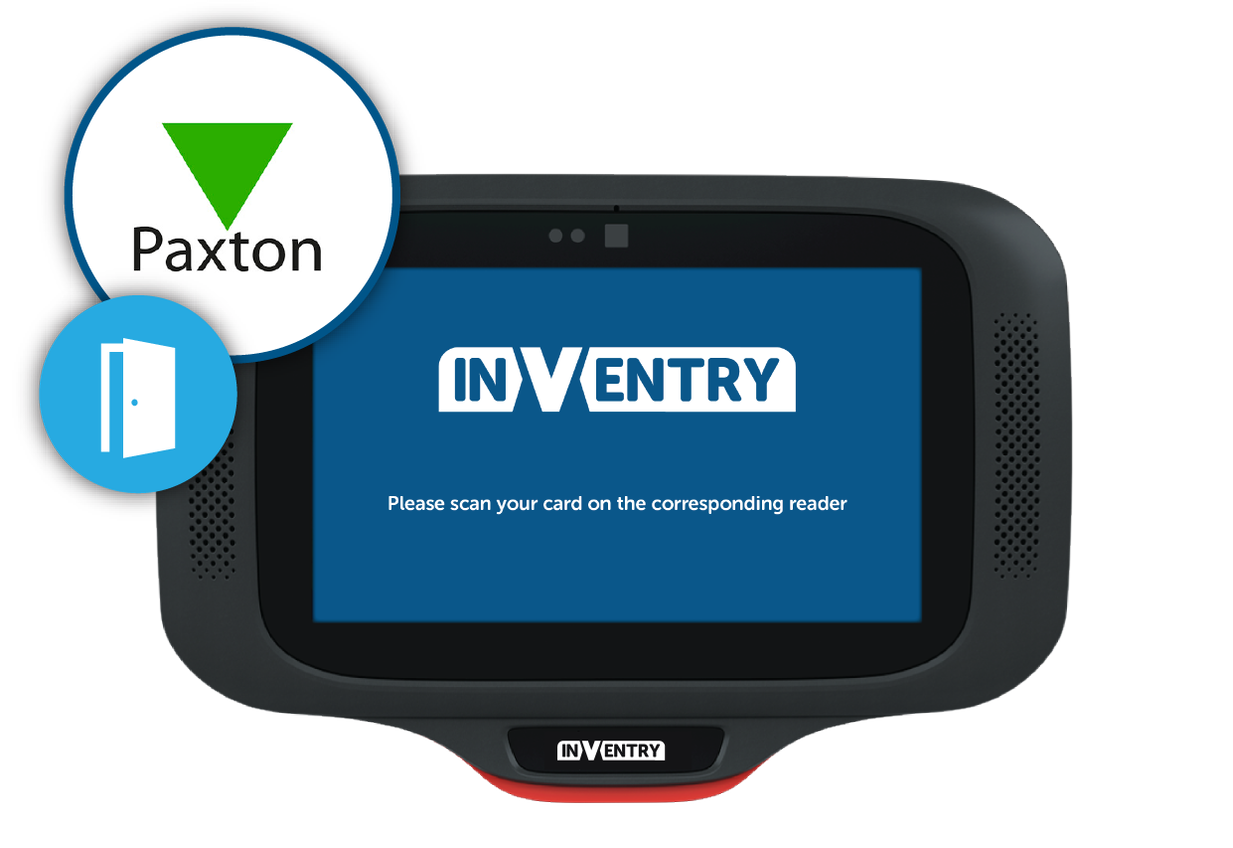 Designed to enhance safeguarding and security within your business, InVentry integrates with leading door access systems including Paxton. With the ability to assign temporary door access cards to visitors and contractors, you can ensure they can only access parts of your building with your approval.
Through the InVentry console, you can assign different door access rights to your staff, visitors, and contractors. The system will then automatically disable Paxton access to a user when they have been disabled or removed from the InVentry system for additional security.
Our InVentry Quickscan Touch units also integrate with Paxton, allowing for quick and easy sign in. With a simple scan of an ID badge, staff can sign in and out of the building, by selecting a customisable reason, then triggering the door release.
Take a look a few of the key features below:
With the flexibility to be mounted indoor and outdoor, the Quickscan Touch units can be installed anywhere on your site
Every unit sits flush with your structure, making it impossible to tamper with or remove
User customer features to tailor user experience
Simple yet professional approach to registration
Categories
Access Control
Door Entry / Intercom
IT & Cybersecurity