26 Oct 2023
Genetec ClearID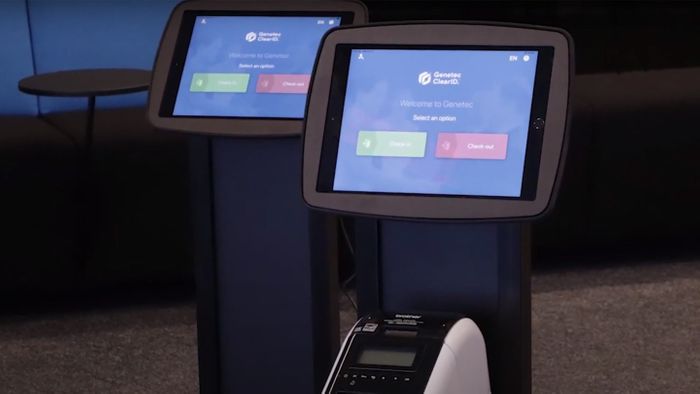 Security that keeps your organization moving
ClearID uses a workflow-based approach that allows employees to make access requests and schedule visitors. This reduces delays and keeps your organization moving. It ensures that safety is never compromised by enforcing your security policies and continuously updating individual access rights based on current attributes. Ultimately, by automating access right management, ClearID helps improve operator and front desk staff efficiency, leading to a greater return on your investment.
Why ClearID
Automated security policies: Lower your risk by moving away from the manual and error prone method of making access requests and managing access rights.
Off-the-shelf approach: Adopt a cloud-based solution that is off-the-shelf and quickly deployed. And because it is unified with Synergis access control, there are less integrations to maintain.
Always up to date: Remove the risk of workarounds with efficient and consistent security policies. Continuously update access requests with individual attributes.
Frictionless flow: With the workflow-based approach of ClearID, requesting access to secured areas or inviting visitors on site is seamless.
Categories
Access Control
Alarm Monitoring
CCTV & Video Surveillance
Door Entry / Intercom
Intruder Alarms & Detection
IT & Cybersecurity
Perimeter Security
Physical Security
Video Analytics
VMS