FLEX8 Unmanaged Switch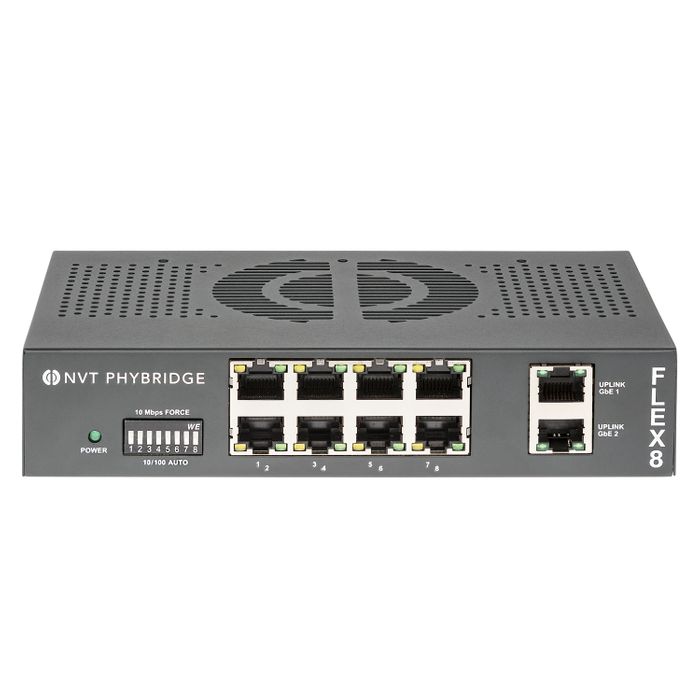 The plug and play FLEX8 unmanaged switch makes the modernization to IP devices (IoT) simple, secure and cost-effective. When paired with the FLEX Adapters, this powerful enterprise-grade switch delivers fast Ethernet and PoE over Multi-Pair UTP with up to 2,000ft (610m) reach – that's 6Xs the reach of standard Ethernet switches.
With the FLEX8, customers are taking full advantage of Modern LAN principles, protecting existing infrastructure assets, and eliminating any need to rip and replace the established UTP cabling. The FLEX8 unmanaged switch optimizes network design with advanced interoperability and easy integration into the overall LAN creating a secure, robust path for IP endpoints.
Categories
CCTV & Video Surveillance
Smart Buildings
IT & Cybersecurity
Other