False alarm filtering analytics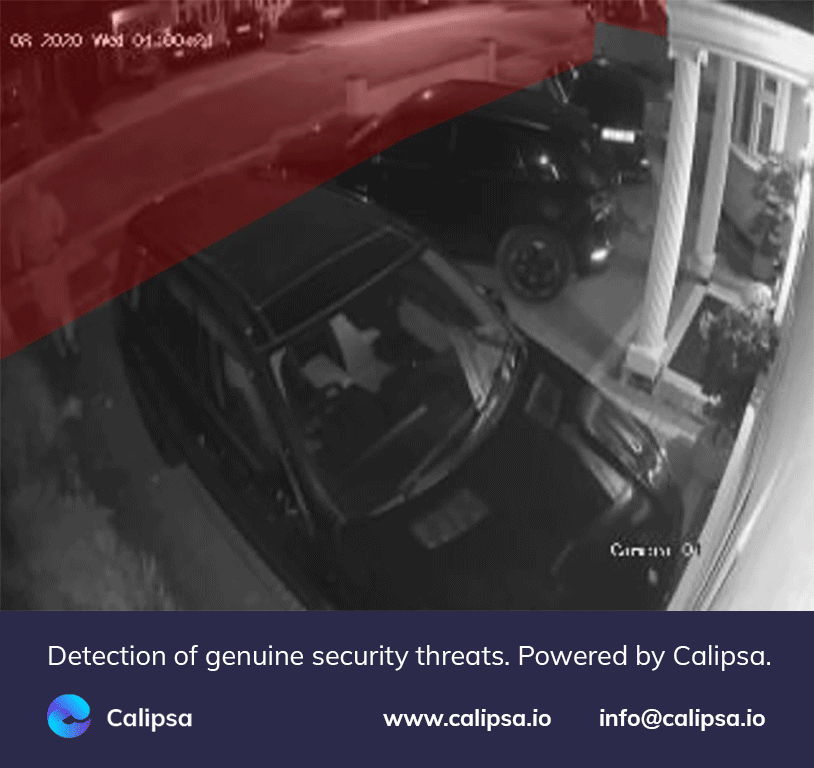 Using the latest deep learning technology, our deep learning algorithms remove over 90% of video false alarms, recognising the cause of the alarm and filtering out any that are not caused by human and vehicle movement.
Video surveillance cameras detect movement through in-built sensors. Alarms are instantly sent from the camera to Calipsa's cloud servers which filter the alarms caused by non-human or vehicle movements.

Calipsa filters out false alarms and highlights alarms requiring human verification, with true alarms being transmitted to your alarm alarm monitoring software or VMS for visual verification by an operator who examines alarms for threats.

Calipsa's deep learning algorithms learn and evolve with each alarm they receive, becoming more precise each time.