EC10 Unmanaged Switch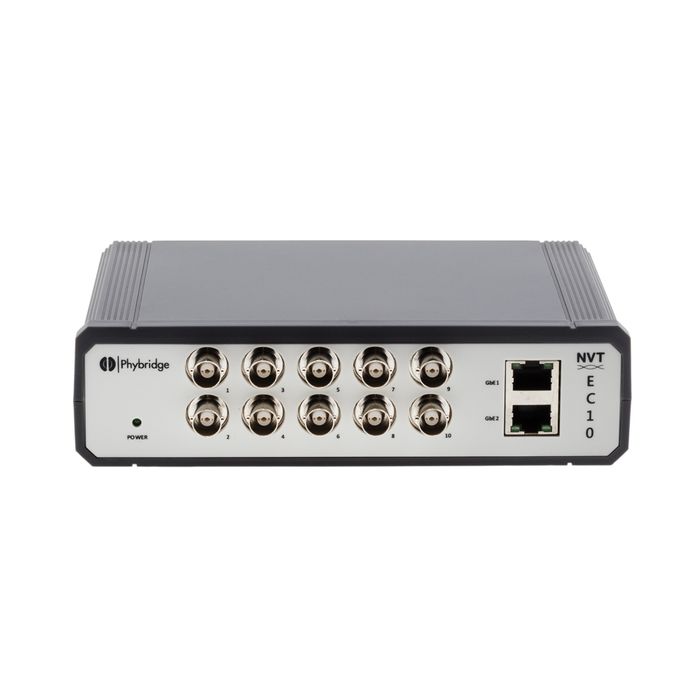 The plug and play EC10 (Coax Leveraged Ethernet Extended Reach) unmanaged switch makes the modernization to IP devices (IoT) simple, secure and cost-effective. When paired with the EC Adapters, this powerful enterprise-grade switch delivers fast Ethernet and PoE+ over Coax cable with up to 3,000ft (915m) reach – that's 10Xs the reach of standard Ethernet switches.
With the EC10, customers are taking full advantage of Modern LAN principles, protecting existing infrastructure assets, and eliminating any need to rip/replace the established Coax cabling. The EC10 unmanaged switch optimizes network design with advanced interoperability and easy integration into the overall LAN creating a secure, robust path for IP endpoints.
Categories
CCTV & Video Surveillance
Smart Buildings
IT & Cybersecurity