11 May 2021
Dynamic CCTVs chosen storage for solutions - Seagate SkyHawk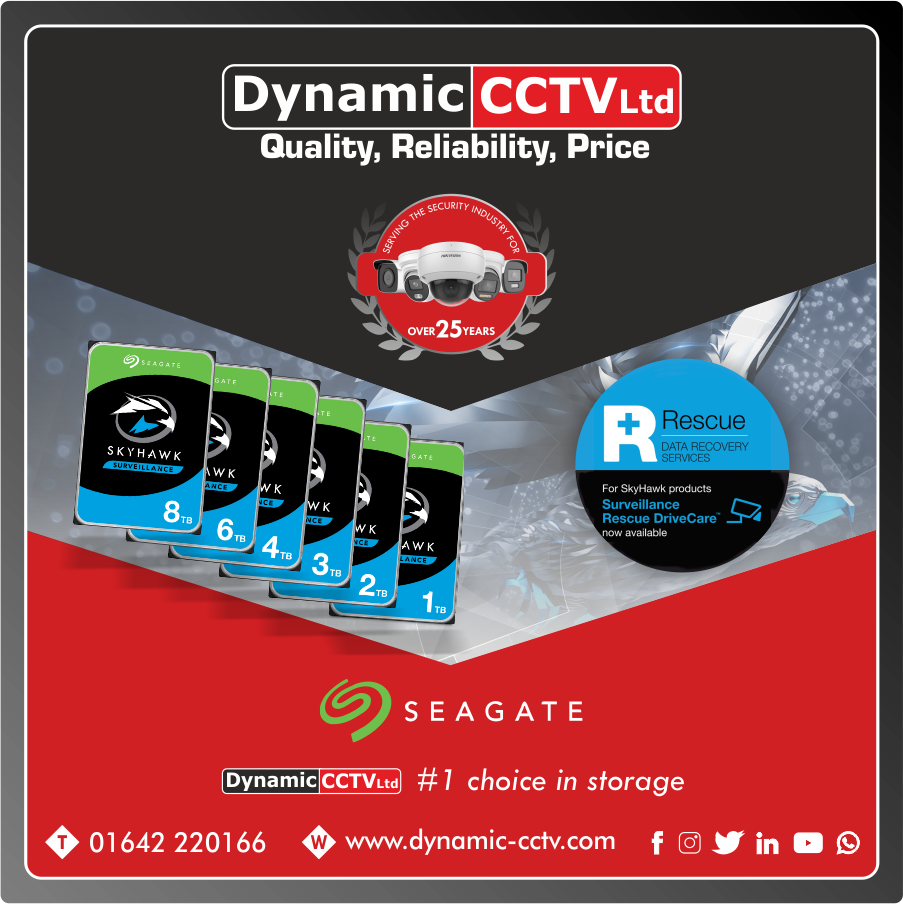 Dynamic CCTV Ltd pre-install SkyHawk Surveillance HDDs manufactured by Seagate into our solutions to ensure optimum functionality. SkyHawk Surveillance HDDs are smart, safe, secure and offer product protection services making them the go to choice for Dynamic CCTV Ltd.

SkyHawk products offer a range of advantages:
• ImagePerfect™ firmware is designed to ensure seamless capturing of video footage 24/7,
• RV sensors built in to ensure performance during multi-bay systems,
• ATA streaming support,
• Lower power consumption,
• Data Protection,
• Amongst other features.
Recently Dynamic CCTV and Seagate have collaborated further to bring customers a new service, a service which is robust and effective ensuring a high success rate in data recovery in the event of accidental damage, viruses, data corruption or mechanical damage offering complete peace of mind, introducing Seagate Rescue Data Recovery Services, a DriveCare service to protect your most valuable-asset – your Data!
https://www.dynamic-cctv.com/sea-rescue.html


Categories
CCTV & Video Surveillance