01 Apr 2022
DIGIWAY Door Automation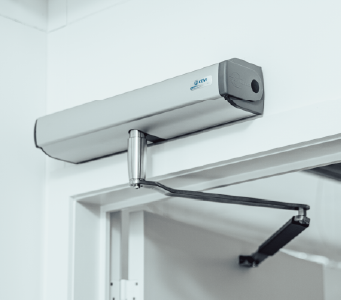 DIGIWAY offers better accessibility, better security, and better hygiene in one simple solution. DIGIWAY PLUS is specifically designed to improve accessibility into and around buildings for people with reduced mobility, making it ideal for residential or care home projects.
DIGIWAY SR (Spring Return) is additionally assisted by a chain-driven mechanism, making it particularly suitable for higher traffic sites. DIGIWAY SR is also fire rated to the EN1634-1 60-minute standard.
Easily integrated with access control readers, exit devices, and transmitters, DIGIWAY offers better building security and full visibility over the movement patterns of individuals.
---
Categories
Access Control
Door Entry / Intercom
Home Automation
Smart Buildings
Other